Roku is a brand of digital media players for streaming online media content. However, if you are here that means you are already using one of the Roku devices. You can use Roku devices to access online streaming services like Netflix around the globe. You can also use streaming services like NBC to watch live TV and popular NBC shows like Saturday Night Live. Here's how you can watch NBC on Roku by following some steps below.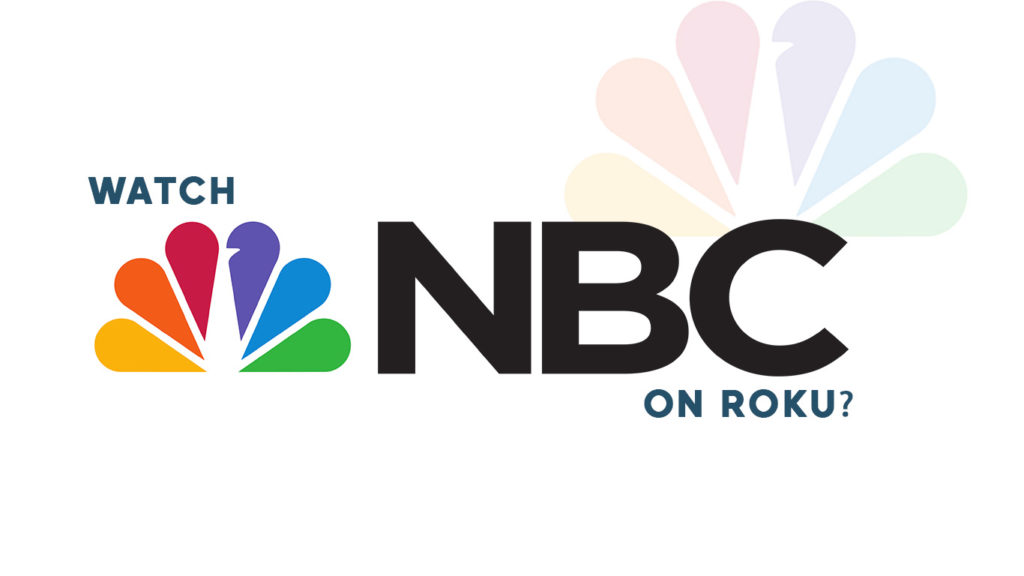 NBC is an American broadcasting service over television and radio networks. It is also one of the major streaming services to offer free live TV to its users. NBC provides a huge collection of TV shows to users with the ability to stream it the next day of airing. If you want to add NBC to your Roku device, you have come to the right place.
Watch NBC on Roku
Despite being a major broadcaster on Television, some users prefer to watch it over a smart display with Roku. There are several ways to watch NBC on Roku ranging from the official app to YouTube. However, ensure to follow the below steps carefully.
Watch via NBC Roku App
Installing NBC on Roku
Installing a new channel on Roku is a very straightforward process. All you need to do is follow the steps below:
Click on the Home button present on the Roku remote. (Note: Check our Roku Setup guide to know how you can add new Channels)
Select the "Streaming Channels" option from the panel that appeared on the screen.
Click on "Search Channels" and click on the search bar to search.
Enter text "NBC" on the search bar and search for it.
Select NBC from the search results to open the description page.
Click on the "Add Channel" option to install it on your Roku device. Once completed it will show "Channel added successfully".
Activating NBC on Roku
Once you are done with the installation, you have to activate the channel. Follow the steps to activate:
Open the NBC channel from the Roku Channels section.
On the app login page, you will see an activation code.
Open any browser on your PC and go to www.nbc.com/activate/Roku.
The website will ask for the activation code present on the login page of NBC on your Roku device.
Enter the activation code and click on Continue.
After successful activation, the screen will refresh and you will see the NBC homepage.
Now, you are done with the activation process and can enjoy the American broadcasting service on the Roku device. Just use the app just like any other streaming service on the Roku device.
Watch via Hulu with Live TV app
You can also watch NBC Live on Roku via Hulu with Live TV app. Hulu with Live TV app is also available on the Roku channel store. Just install the Hulu with Live TV app just like the NBC app above. Hulu offers both ad-free and ad-supported plans, you can opt according to your need.
Watch via the fuboTV app
Some might have heard the name fuboTV and some might not. It is a famous streaming service on Roku which provides sports, news, and comedy content. The service is available in many countries and provides around 80 channel streaming content. You can also install the fuboTV app from the channel store on Roku. The installation process is the same as the other apps.
Watch via Sling TV
Sling TV is another streaming service that provides live streaming. The service is provided by the DISH Network and streams many popular channels Disney, ESPN, and many more. The best part is that Sling TV provides very affordable plans to users, so you can live stream channels at a very low cost. The app is available on the Roku TV channel store and can be used to watch NBC Live on a very low budget.
Watch via Youtube TV
Youtube is the most famous content watching platform worldwide, but only some people know about Youtube TV. Youtube TV is a service by Youtube available only in the US which is why it is not known in other countries. You can stream many channels on Youtube TV for just $70 per month. Youtube TV is also available on the Roku channel store and can be used to stream NBC. You can install Youtube TV just like other apps on Roku TV.
FAQs while watching NBC using Roku
NBC Channels available on Roku
All the NBC channels such as Bravo, E!, SYFY, USA, Oxygen, and several others are available via Roku.
How much NBC subscription on Roku?
NBC is available for free on the Roku via different streaming services like YouTube, Sling TV, AT&T TV,  Hulu Love and fubo TV. Without any issue, the user can stream your favourite channel if you don't have a cable TV connection.
So, these were various ways to watch NBC on your Roku device. All of these methods are good so, you just have to decide which one to choose according to the plans available.