Spectrum is the over-the-top internet television service that has access to numerous amounts of video content. It is available across streaming devices, and here's the method to install Spectrum TV on Roku. Even though Roku has a clean and minimalized User interface some find it hard to install channels on Roku because of the procedure.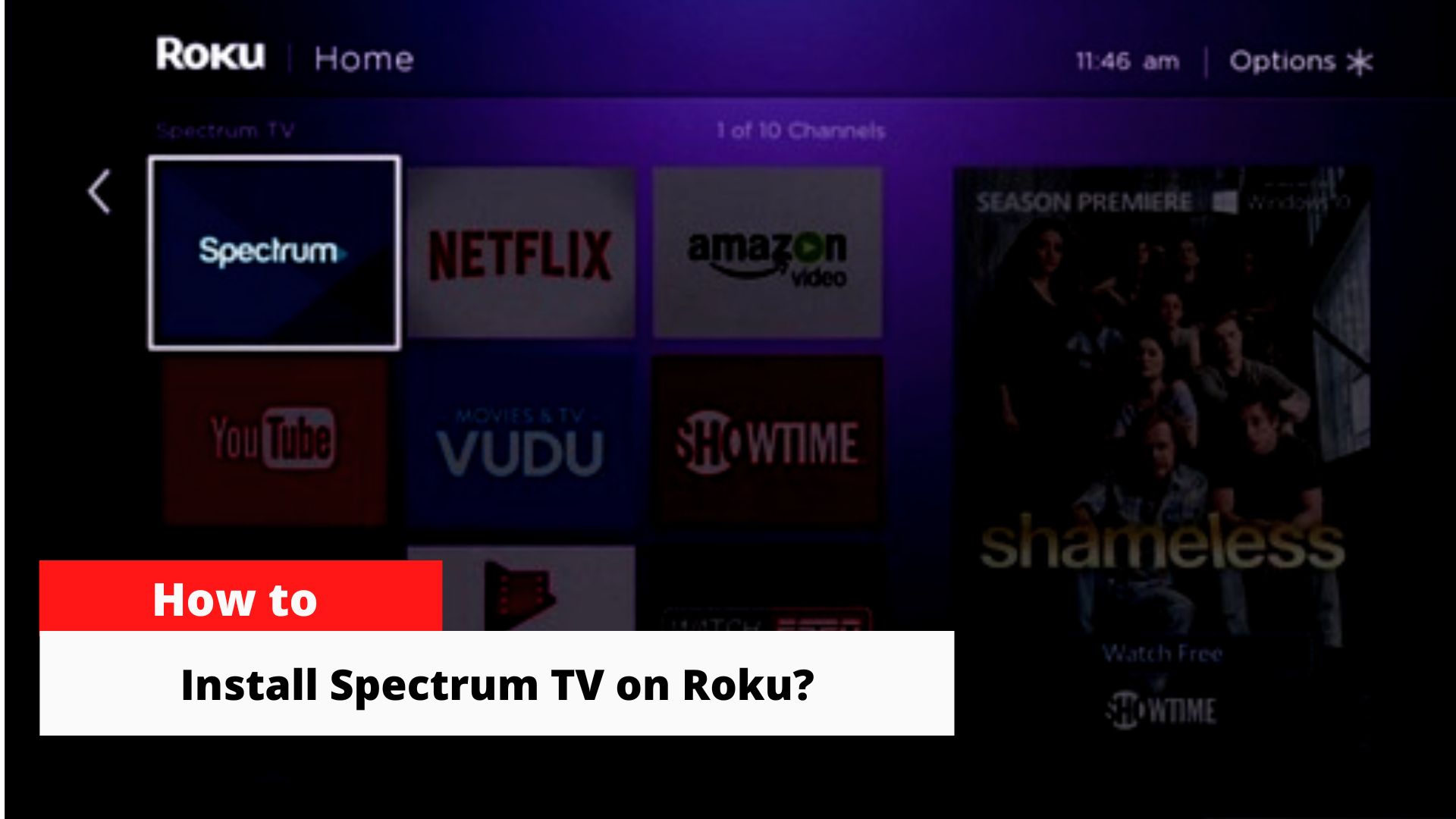 Must Read: How to Cast from Android to Roku TV
Roku enables the users to enjoy the TV channels without cable or satellite subscription. Traditional TV services are also available on Roku without any hiccup due to Roku's open environment. Similarly, you can add Spectrum TV to your Roku device.
How to install Spectrum TV on Roku
Before beginning the process make sure your device supports Spectrum. Also, make sure you have a stable Internet connection.
Press the Home button on your Roku remote.

Now search for "Spectrum TV" in the search bar
A list will pop up > Select the "Spectrum TV" channel > Click OK on it.

Now the selected channel will appear on your personal channel list. Enjoy
Activate Spectrum TV Channel on your Roku TV
Open the Spectrum TV channel on your Roku device.
It will ask you to provide the credentials to log in, and if you already have an account then simply log in using the credentials.
Otherwise, select the Sign-up or get started option.
Accept all the terms and conditions check boxes and press I agree.
You have now activated the Spectrum TV on your Roku device.
FAQ about Spectrum TV on Roku?
How to fix Spectrum Channel doesn't work?
One simple way to tackle this situation is by restarting the spectrum channel. And if doesn't work restart the device.
Does Spectrum TV work on all Roku devices?
Following given below are the Roku devices that support Spectrum.
Roku Ultra
Roku Premiere
Roku Premiere+
Roku Express
Roku Express+
Roku TVs
Roku 4
Roku 3
Roku 2
Roku Streaming Stick devices.
If you still finding problems in installing the channel, better consult technical support.
Is Spectrum TV free on Roku?
There are no additional charges.
What channels are available on Spectrum TV?
You can check Spectrum's official website for information on channels that are available.
Is Spectrum TV available in all the regions?
No, they are available only in the U.S. and its territories. However, you can use a VPN on Roku to access the channel worldwide.
We hope our guide on how to install Spectrum TV on Roku is helpful for you. If you have any queries, then do let us know via the comments below and keep following us for more content like this.