In order to receive an immersive audio experience on Roku TV while watching a movie or doing a regular workout by playing a video on display, some people prefer headphones. In this article, we will discuss how to connect Bluetooth headphones to the Roku TV.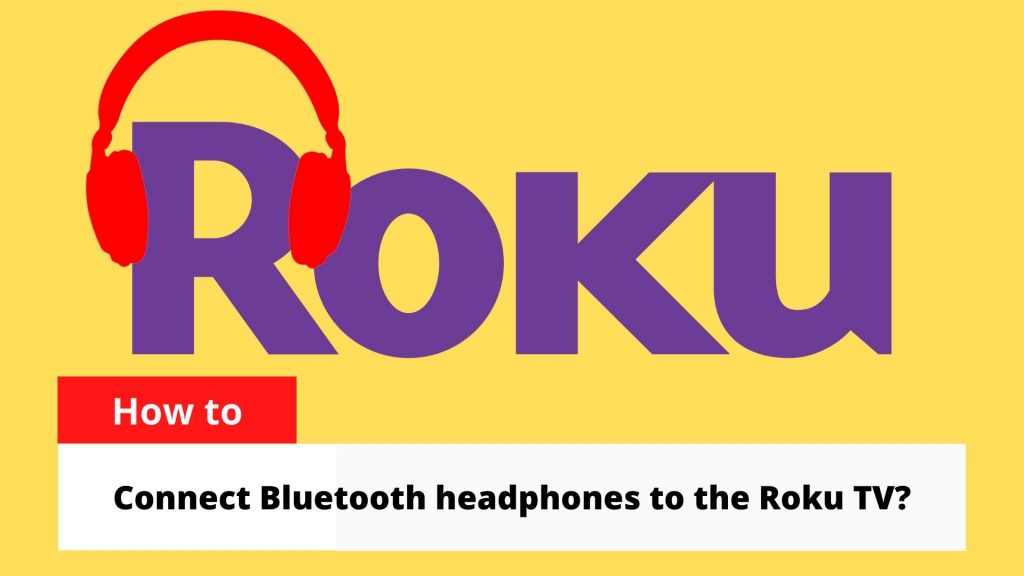 Procedure to connect Bluetooth headphones to Roku TV
In order to get this feature make sure you have installed Roku remote app on your mobile.
Launch Roku App on your smartphone or tablet.
Pair the Bluetooth device with your smartphone/tablet.
Tap on the device in the Roku app.
Identify your Roku device and select remote on it.

Headphone icon on the remote app

In the mobile app find the Headphone icon and tap on it.
Now a Headphone icon will pop on the screen which indicates the Bluetooth headphone has connected successfully.
This feature comes in handy when you don't want to trouble others while watching something or if you like listening to extreme detail sounds. Also, you can use this feature to listen to podcasts while doing some other work.
Read More: How to fix Roku Remote not pairing issue?
FAQs while connecting Bluetooth headphones to the Roku TV?
Will there be any delay or reduction in the quality of audio since we are using multiple devices?
No, there won't be any lag, and the quality of the audio depends on your wifi network speed and the Bluetooth headset device.
Can I connect multiple Bluetooth devices with the different listening features like volume, bass, etc?
Yes. You can connect up to 4 devices at a time and can adjust the listening quality using the phone. In order to activate this feature, you should enable the private listening feature.
Hope you have connected Bluetooth headphones to Roku TV following our guide. If you have any queries then do let us know in the comments section.