The word "Typing" in this developing world is a basic requirement that reflects the working skills of any person. In this new generation living, a fast and appropriate way of doing almost everything helps in growing your personality. Similarly, fast typing seems to be the great need of today's working environment. To have a good focus on the keys position automatically let your brain to type fast and this technique of typing words without looking at the keyboard is termed as "touch typing". In this article, we will make a list of some best typing software for Windows PC.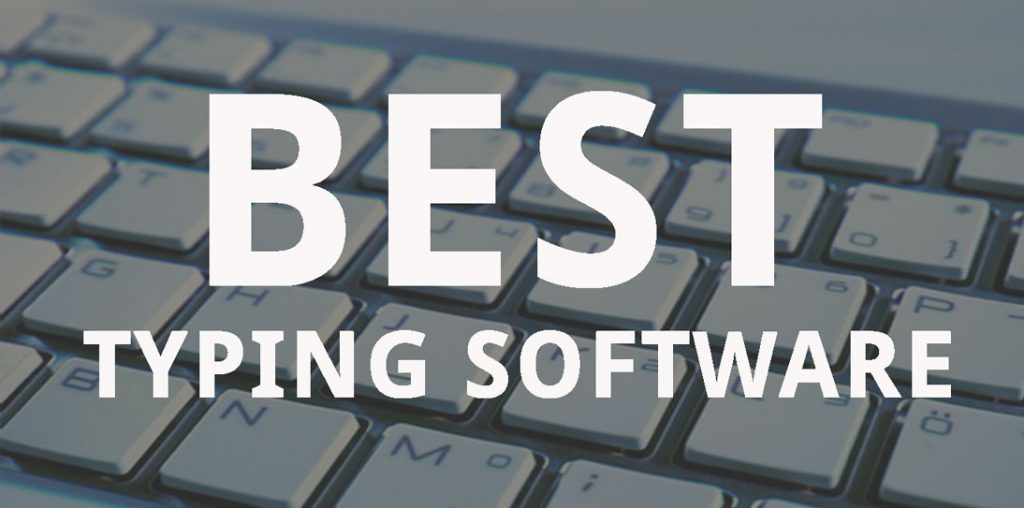 For the beginners as well as for the skilled typing is always learning and mastering technique. The more you involved the more you improved. For typing programs, various software is available which makes you the master of typing. The paid and free software surely helps in improving your typing speed in a manageable period of time.
List of best typing software
KeyBlaze
Free typing software along with its GUI proves to be a pretty fast and helps users in learning a good typing for the beginners. In a short period of time, it builds up the fast typing speed. It is preferred mostly by the schools and institutions for grooming the typing skills. To bring perfection in your typing skills KeyBlaze starts focusing on the muscle memory for the index, middle, and little finger in the essential basic lessons. It helps in high-speed typing along with the accuracy of punctuation and capitalization.
Features of KeyBlaze
Lessons-It covers around 150 activities to cover all the home keys, neighboring keys, capitalization, numbers, and punctuation.
Rehearsing-To makes students more indulge in this learning process it focuses on the rehearsing pattern which includes many lessons, poems, essays.
Games-Learning is a fun process and this is what KeyBlaze believes in. It's" Word Bizzard" game is the best way to make learning interesting and to boost typing skills.
Dictation and Testing- These two features brush-up the skills of the students by tracking their progress.
Printable Certificate-Along with the long list of its features, KeyBlaze provide completion certificates as well.
Typing Trainer
The art of typing with the help of "Typing Trainer "at free of cost offers you a short term course in typing. After this course, it evaluates your typing speed and gives suggestions by providing various lessons for practicing more.
Also Read: Best DNS Server alternates in 2019 (Free and Public)
Features of Typing Trainer
Step-by-Step Approach- It guides in a step by step way by introducing the new keys and programs to improve fluent text entry.
On-Screen Keyboard- It visualizes the path of your finger movements during typing which makes your typing more fast and accurate.
Smart Review- It finds out all the difficult words that you are facing during typing and then creates a new target to recover them.
SkillsTest- At last, you can test your skills by giving skill tests until you are not satisfied.
Typing Master 10
Typing Master is among the most used typing software available since past many years. It supports different layouts such as the US, Europe, Canadian, Danish, French, Belgian keyboard layouts. Users can avail different typing tests on the basis of need  – fun typing games,
Ultra Key
It enhances typing skills along with the highest quality, top-notch functionality, and features. It offers very comprehensive progress in your typing speed by offering various training modules with a licensing system.
Features of Ultra Key
Learning Process-It built your skills by encouraging students to follow the exercises and lessons.
Ergonomics – For keystrokes, posture and positioning are very important as they help in chaining words together in the long run of typing skills.
Progress Reporting- It shows your progress report through charts and progress bars and helps in improving your typing issues further.
Tutorials- For repeating certain exercises, the video tutorials give clear vision.
Klavaro Touch Typing Tutor
It is one among the free and excellent software to learn touch typing as it focuses on the adaptability, word completion, fluidity, speed in an accurate way. It guides your hand placements on the keyboard and increases your performance by showing graphical performances.
Also Read: Best Photo viewer for Windows 10
Features of Klavaro Touch Typing Tutor
Basic Course-For memorizing the keys along with the perfect hand movements are its basic courses.
Adaptability Exercises- It allows the student to use all the keys which develop the capacity of the typing skills.
Velocity Exercises- It focuses on the velocity of typing as it supports one's own language.
Progress Charts- After the completion of each exercise your performances are saved and showed later in the form of charts.
Typsey
It is identified as the world's best typing instructor as it has a program of exercises and videos. It is one of the best industry-leading typing tutors software as it guides you at every step by its REAL touch typing expert program.
Features of Typesy
Numerous Activities- It olds various exercises for traditional, interactive trainers as it provides on-screen prompts and fully interactive virtual keyboards along with fun games to improve typing skills.
Clean and Modern Interface- It has an interesting interface for the learners by providing sleek lines and shapes to keep the user's eyes on the screen.
Traced Records- It fully shows that how far you come from the beginning by offering the statistical record of your performance.
Try out any one best according to you, and increase your typing speed in this new world of technology. Hope you like this list of Best Typing Softwares for Windows PC.