If you have any idea about how the internet works, you must have come across the term Domain Name Server (DNS) also known as name server, many times. A default DNS Server is provided by our ISP's, but you can always use a different DNS Server according to your purpose/occasion.
In this article we'll talk about DNS servers, what are they? Why are they used? Their types and which one is the best DNS Server and Why? Plus what are the common DNS errors and how to resolve them?
Why DNS Servers?
The most basic functionality of a DNS Server is to translate a domain into its respective IP address. It's also responsible for managing, maintaining and processing internet domain names and their records. It stores a database of domain names, internet hosts, and DNS records.
A DNS Server comes in many variants and BIND is the best-known version, we have talked more about it later in the article.
Best DNS Servers:
Cloudflare DNS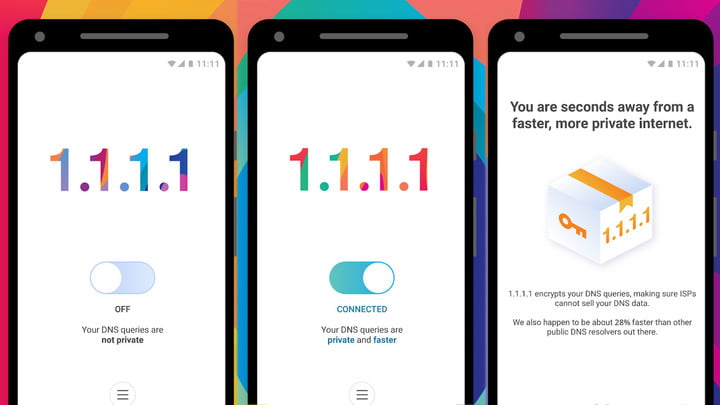 In the field of web performance and security, "Cloudflare" is among the world's topmost companies. Lately, the company released 1.1.1.1 – its fastest and privacy-first DNS Server. Cloudflare aims to bring more secure, reliable and fast web experience. It is a free-to-use service available for every internet user around the world.  Users can switch use this IP configuration to facilitate from Cloudflare DNS: 1.1.1.1, 1.0.0.1.
Google Public DNS
Google launched "Google Public DNS" in December 2009, with the main focus on providing more reliable and secure internet. Since then Google is the largely used DNS server around the globe.  It is used primarily by Google systems. If you rely on Google services and wants to improve the connectivity then you should switch Google DNS.
Higher security and improved experience are also part of the Google DNS. Users need to change custom DNS on their respective machines: 8.8.8.8 and 8.8.4.4.
OpenDNS
Cisco is a huge name in the field of networking and OpenDNS is a free and public service provided by Cisco. Along with fast and secure internet services it also prevents attacks from clone websites. It aims to improve security and keep you at bay from malicious attacks.
To use Open DNS, change 208.67.222.222 and 208.67.222.220.
Comodo Secure DNS
The company has a worldwide network of redundant DNS servers, due to which it has the potential of providing much faster and more reliable internet browsing experience.
Users can change their primary DNS with 8.26.56.26 and 8.20.247.20 to use the Comodo service.
Quad9 DNS
Just like all other servers, Quad9 DNS is another free and public DNS server that would provide a secure network of servers around the globe.
To use it on your machine, update DNS to 9.9.9.9. 
Types of DNS Servers:
DNS servers are categorized based on the functions they perform. The basic functions a single server in a different zone can perform are forwarding the query, answering it, looking it up in the database, etc. DNS servers need zone data, as it guides the server on how to behave and communicate with other servers.  Different categories of DNS Servers are mentioned below.
Fact: "Google Public DNS, which was launched in 2009, is a free DNS service provider. It claims to handle more than 130 billion requests on an average day."
Zone Master Server
Primary Master Server
Secondary Slave Server
Zone Transfer
Caching-Only Name Server
Root Server
Forwarding Server
Common DNS errors
Error: Improperly Configured DNS Records
Solution: In this case narrowing down your issue can be of greater help, check whether you're SPF, DKIM and MX records are properly configured or not.
Error: High TTL Values
Solution: Changes can be done to have low TTL values. But if your TTL values are low, your Query load will increase. If your server is able to handle the load, then there's no problem.
Error: DDOS Attacks
Solution: Using a high-performance DDOS mitigation device can solve this error for you.
Error: Hardware/Network Failure
Solution: In such cases, the problem mostly happens to be a configuration issue. Troubleshooting network/ hardware configuration settings can help in resolving this issue, as this would help you identify the particular source of the issue.
Error: High DNS Latency
Solution: In this case, if you change the DNS server to the one that is close to your user's location, you might resolve the issue. If not, you can restore the configurations that were prior to the emergence of high latency.
Read More: How to Install Windows OS on Android
Final Words: Take Aways:
In this article, we have covered almost every important aspect related to DNS Servers. We can't name one of the best DNS Server, but it completely varies from user to user. If you have been using a different DNS Server that functions really well and you are satisfied with its performance, do let us know about it.