Comic books have been around for a long time. The current generation is not well aware of, how exciting and fun it is to read the comic book. However, if you are a technology lover and want to mix up your fun and taste the comics then there are several comic reader apps available for Android smartphones. Comic book reader apps support all the standard comic book file formats as well as a number of suitable features, all of which try to make your reading experience as enjoyable as possible.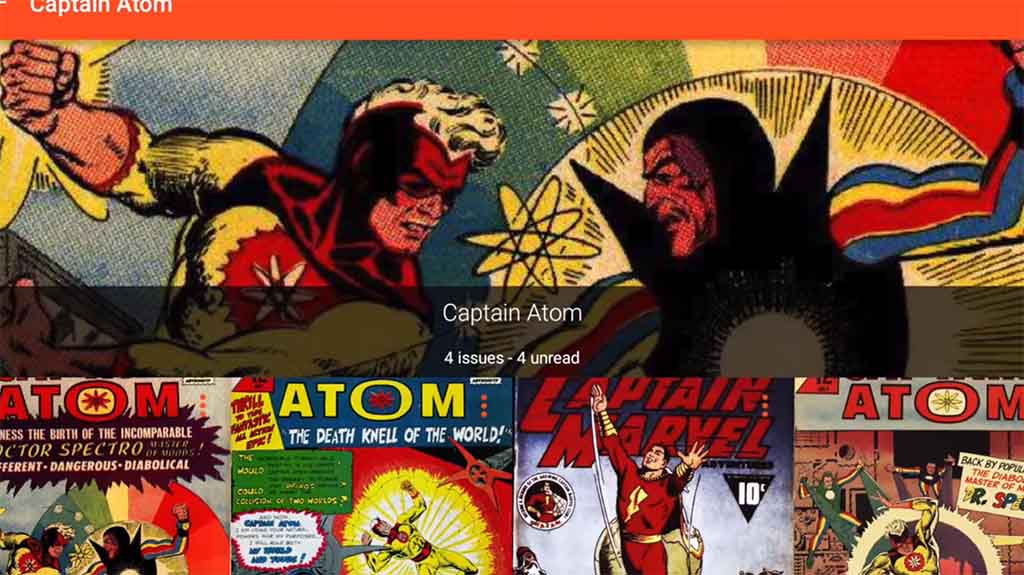 Just like books, comics have also gone digital, resulting in a proliferation of apps that allow users to read their favorite digital comics and organize their electronic collections. For this, you can check out below, the list of Best android apps for comic reading.
Comics by ComiXology
This is one of the most popular digital comic platforms. It features content from major comic publishers such as Marvel, DC, and Image. The content can be purchased and read on the ComiXology website. The mobile app, Comics by ComiXology, serves as an outstanding mobile comic reader, allowing users to download and read their ComiXology purchases. In this app, there is a particular Guided View mode, which is great for reading on a small screen. It is available free of cost on both Android and iOS platform.  But it should be noted that, it can't import an existing comics collections.
Comics Plus
This is another digital comic's platform where users can purchase and download digital comics. Comic Plus app comes with some neat extras that set it apart from other platforms. It lets users buy and read digital comics from a variety of publishers. However, the plus point in this app is that you can import your own DRM-free comics into your personal collection, allowing you to view ePub, PDF, CBR and CBZ files with ease. If you want to read something on rent then you can also rent a graphic novel for 24, 48 or 120 hours.
Dark Horse Comics
Dark Horse Comics' mobile app is available for Android and iOS platform. This app functions as comics marketplace, download manager, and comics reader. All things rolled up into a single package, which is Dark Horse Comics. This app does feature a panel zoom reading mode and support for the right to left reading modes.
Madefire
Madefire is available on iOS, Android and Windows platform. This app focuses on "motion comics", which combine visual effects, animated transitions, sound effects, and dynamic panels to deliver a more media rich digital comics experience. If you are a true comic lover then this app is for you. Madefire has comics by publishers like DC, IDW, Top Cow and Dark Horse. You will get both free and paid content to browse in this app.
Chunky
The chunky app supports CBR, CBZ and PDF comics. This app lets you use multiple view modes (single page, two page and the right to left) and let you read how you like. Faded comic scans can also be seen in good quality in this app with the help of auto-contrast/tint fix to adjust for faded comic scans. The plus point in this app is that there is a parental lock, which allows you to flag and hides titles behind password protection.
Astonishing Comic Reader
It is another neat Android comic reader for DRM-free comic files in CBR, CBZ, and PDF formats. This app has configurable controls that let you navigate pages with taps to the screen edge, hardware controls, or virtual buttons. Astonishing Comic Reader provides support for a variety of cloud storage providers such as Google Drive, Dropbox and OneDrive and also in-app screenshot tool for sharing your favorite pages.
Well, that's it, we hope you would love to read more in coming time. Stay connected with us!