We have already reported about, Huawei, shipping 73 million smartphones to mark its success in the Chinese market. The China based firm is again in the news for its AI-related development to be announced at IFA 2017, Berlin on September 1.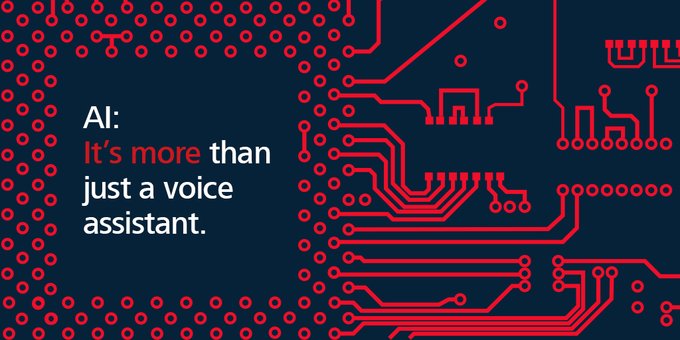 After all, latest innovations and technologies are revolving around AI nowadays (Google, Microsoft, Apple etc incorporating AI in their products and services). Huawei is probably heading to reveal a different capability of Artificial Intelligence. Not developed by any other tech giants so far.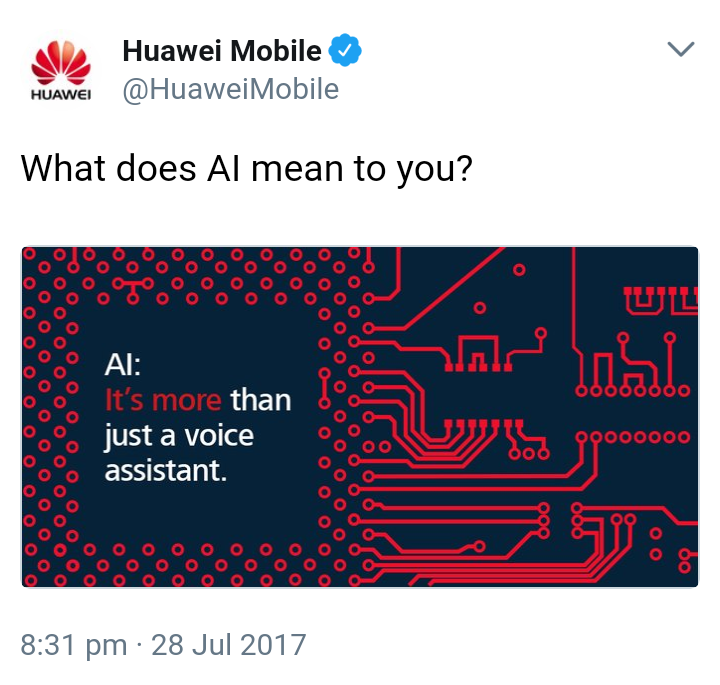 The official Twitter page of Huawei Mobile teases its AI development. And the banner posted which quotes: "AI: it's more than just an assistant" clearly depicts the AI prowess which Huawei cracked is not similar to AI powered Device Assistant or Messaging apps that already exists.
Recently, CEO of Huawei revealed its plan of unveiling AI chip and may be this has some connection with the teaser.
In this era, the collaborative intelligent experience of the end + cloud + chip is very important.
                                -CEO of Consumer Business, Yu Chengdong, Huawei.
Huawei Mate 10 at IFA
At IFA 2017, along with the AI based announcement. Huawei is also expected to launch its much speculated and rumoured flagship smartphone Mate 10. Sporting nearly bezel less display and high-end processor.
So, to all the tech enthusiasts and smartphone lovers, Huawei has got some feast at this IFA 2017, along with lots of other innovations which will be exhibited at IFA.