Now HMD Global owned and manufactured under Foxconn Technologies, Nokia Corporation or our trusted Nokia. After years of incubation, unveiled three Android powered smartphones – Nokia 3, Nokia 5 and Nokia 6 couple of months ago. The latter two boarded Android 7.1.1 Nougat out of the box. Whereas, the smaller sibling among the three, the Nokia 3 houses a little outdated Nougat 7.0. However, HMD has confirmed to bring 7.1.1 for the Nokia 3, most probably before September this year.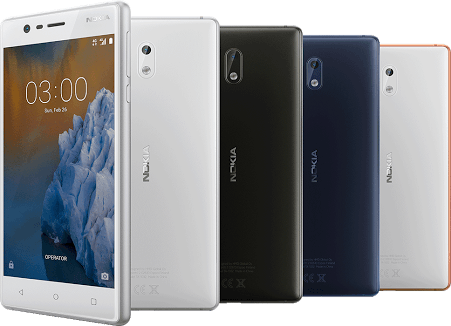 While, HMD announced the return of the legendary Nokia in smartphone industry. It had assured atleast 2 years of uninterrupted support for all the Nokia phones. For the time being, HMD confirms the promise it made was not just a joke.
The fact, Android 7.1.1 Nougat coming to Nokia 3 was officially revealed by Chief Product Officer of the HMD Global via twitter. Below you could see the tweet of Juho Sarvikas, CPO.

As we are already aware, the 7.1.1 is a minor upgradation from the Nougat 7.0. Mostly bug fixes and enhanced device optimization. The 'App Shortcuts' feature debuted with Nougat 7.1.1(API 25) will also be incorporated in Nokia 3.
Nokia 3 is totally different from its larger siblings, as far as hardware is considered, Even though the three are identical in design. At its heart lies Mediatek MTK 6737 chipset, contrary to the Snapdragon 430 seen in Nokia 5 & 6.
Meanwhile, OEM's such as Samsung, Xiaomi are too late in providing major update for their eligible devices (I'm Not blaming, because they have got genuine limitations). Nokia keeping their promises in terms of software support will surely enhance its fan base and trust.