The world has celebrated the fourth annual World Emoji Day on July 17. The use of the little characters, popularly known as Emoticons, has changed the way people around the world communicate. Apple has released iOS 11 last month and promised the good update. Apple has previewed a few new emoji characters which are coming to iOS 11, macOS High Sierra and watchOS 4 later this year.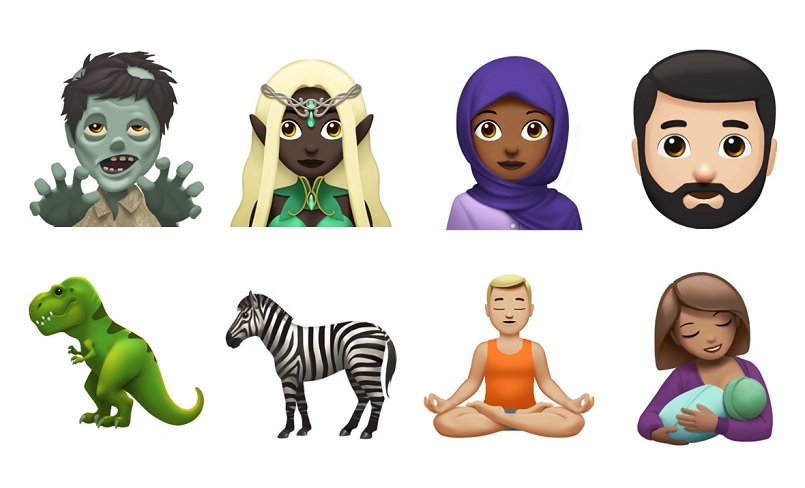 According to the press release, Apple will update emojis in iOS 11, which will include Woman with Headscarf, Bearded Person, and Breastfeeding, as well as Sandwich and Coconut. There will also some animals and mythical creatures like T-Rex, Zebra, Zombie, and Elf that will be added to iOS 11.
Furthermore, there are also some of the new Star-Struck and Exploding Head smiley faces. The head of emoji resource Emoji pedia and creator of World Emoji Day is Jeremy Burge. Mr. Burge has said that he expects the smileys that also include a vomiting face and a wacky face, to be the most popular in the Apple iOS 11.
Curpertino based tech giant also promised the continued expansion of differing skin tones, stating that "the new emoji make it easier for users to express themselves with greater diversity." The Apple App Store also highlighted apps to create or do fun things with emoji, and iTunes Movies is featuring emoji in place of select movie titles.