Rooting of the Android devices enables you to use the superuser permissions of the operating system, giving you more control. There are a bunch of reasons when the owners have to root their Android phone. In case you root your Android smartphone, you can get rid of preinstalled crapware, boost battery life and increase your phone's processing power. Along these features and changes, there are a number of cool apps which are available on the Play Store just only for the rooted devices.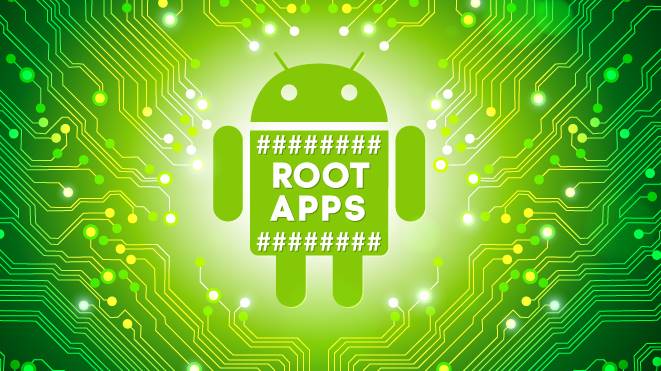 In this article, we have rounded up the Best Android Apps for the rooted Android device.
SuperSU
Rooting the Android device is really useful and potentially a security risk. The SuperSU is a permissions manager that which made for the rooted Android devices. The app carefully monitors the apps that request Superuser access so that the user can grant or revoke permissions as needed. It is available for free of cost.
Dumpster
It is the app similar to the desktop OS's Recycle Bin. Dumpster allows you to recover deleted images, video and music files as well as uninstalled apps. Deleted files are sent to the dumpster and from there, just like you do in PC, you can recover the content which you have deleted previously. This app is for the rooted Android device and helpful to free up space for new installs and other content. Dumpster app can also run without root, however, the root access makes it more efficient with regards to memory and battery. This app is also free of cost.
Servicely
Servicely is a task killer app that runs a service every 60 seconds, which can be further, changed by configuration, and automatically kills selected applications on your kill-list. This app is useful in preventing extreme power drain. This app runs more smooth on the rooted Android device and it comes free of cost.
Liveboot
Rooted Android users will glad to have this Chainfire's Liveboot app, which does something really cool and potentially useful to the users. This app comes free of cost and uses root permissions to display the logcat and dmesg to your screen when booting your Android device. This app lets you modify what to show on screen, color coding, and the option to overlay it on top of your boot animation.
Flashify
Android users who have rooted their smartphone and who do a lot of tinkering with the back end of their phone system. They are going to end up repeating the tedious process of flashing boot, recovery and other .img files to and from their smartphone or tablet. Flashify reduces tedium by automating the process. Users can flash boot and recovery images, create full backups and sync backups between devices and desktop. This app comes for free but users can get the more GB of back up storage by purchasing full version.
Good Mood Droid Gesture Control
This app enables you to add multitouch gesture controls to you rooted an Android device. Good Mood Droid Gesture Control let you add four-finger swipes to hide the status bar or open applications as well as four-finger pinching to return to the home screen like gestures. This app costs USD Dollar 5.55. In this app, you can also try for the extra functions and custom gesture definition.