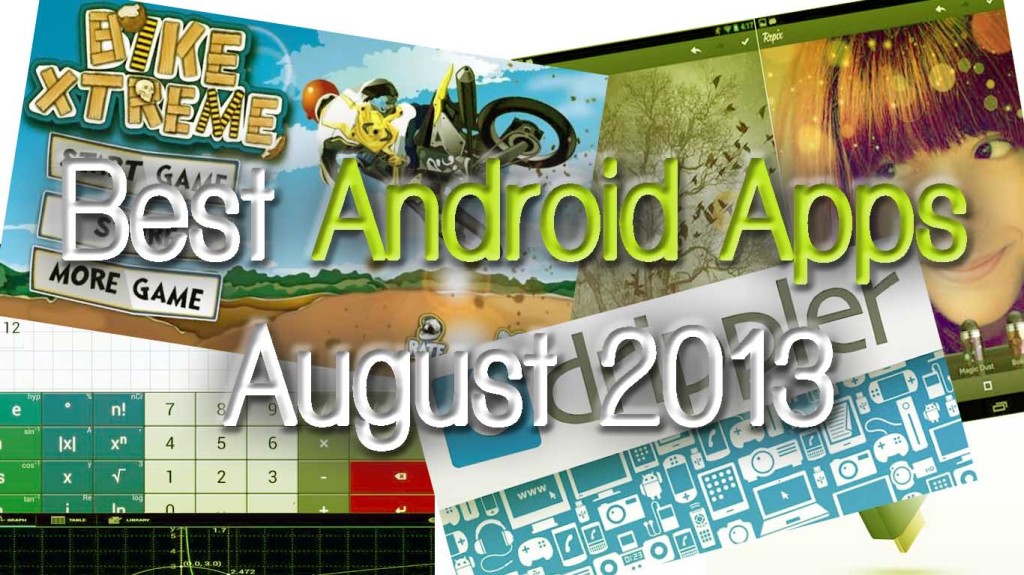 Like every month in this month there are lots of apps entered in the Play store. We make a list of the best ones for you, It makes your selection procedure easy to select a app for a particular task.
Graphing Calculator
Graphic Calculator is the essential tool for the students of schools and colleges. It replaces the handheld calculators for finding the roots polynomials, polynomial equation solving, matrices, fractions, derivatives, complex numbers and more. When we enter the equation in the calculator, calculator automatically display the diagram of that equation. Moreover it is available free in the Play Store.
Google Chromecast
Google Chromecast is the new way to watch online videos on your TVs. You can watch HDTV and use your Smartphone or tablet as the remote while watching Videos on TV. By this app you can Cast your favorites from Google Play, YouTube, Netflix, and Chrome to your TV with the press of a button. It is available for free in Play Store.
Also See our Previous Months addition of best apps.
Best 5 Android Apps of July 2013
Best Android Apps of June 2013
Repix
Repix is the Photo app with additional tools to make the masterpieces. It has more than 30 handcrafted effect brushes to edit any part of your photo with a finger. It also has the Support  for Samsung's Galaxy Note S-Pen & Galaxy S 4 Air View technology. Using this app youshare your Photos on your social networks directly. It is available Free at Play Store Go and try this one.
Bike Extreme
Bike Extreme is the side scrolling bike racing game . The games has  Includes 30+ amazing well designed tracks, physics and working bike shocks, Agile and fast reacting bike using accelerometer, Crazy addictive game-play with ultra smooth tilt controls, Eye popping high definition graphics, Change the appearance of your bike and rider. It is available free Go and try on Play Store.
Drippler
Drippler is an app which provides your Android Smartphone and tablet Information regarding the development of new firmwares and software updates. This app also provides you the manual to update your phone's Software. The app will scan tech websites and blogs and will match the content to your Android device. Users will get one Drip per day. You can download drippler for free from Play Store.