Zoom is a popular video conferencing platform. It helps you to connect and interact virtually with your coworkers. During the pandemic, the popularity of Zoom skyrocketed. It's not just a video conference platform anymore, it has become part of life as it is being used in Classes, distant families are connected virtually via Zoom, stage shows are hosted, and the list goes on. In addition, Zoom also has amazing tools to improve the quality. The advanced Zoom use case has led people to cast Zoom to Roku, Chromecast or FireTV Stick for better picture quality. However, it is an easy task, and you can follow the guide to complete the process without any confusion.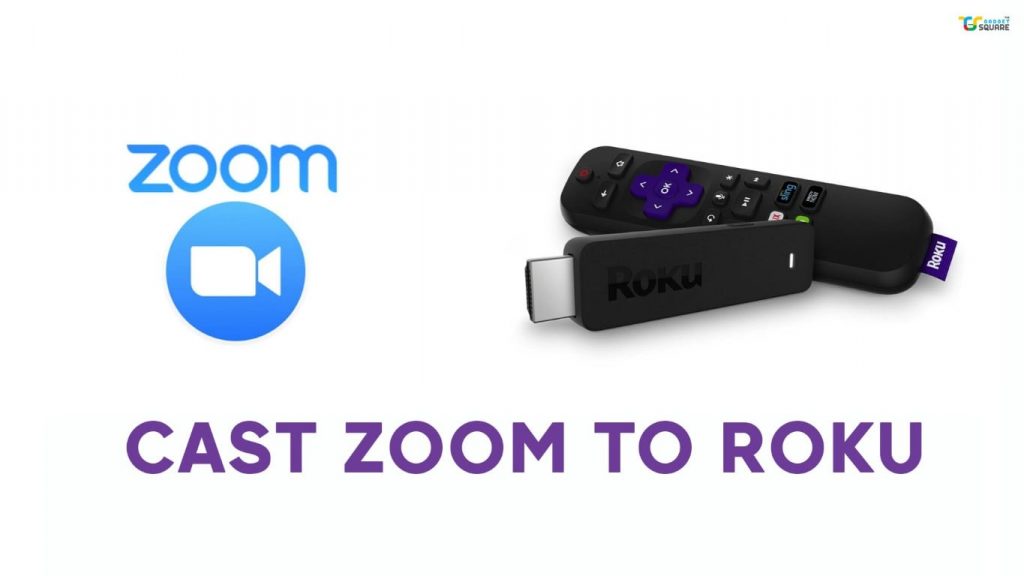 However, Zoom has become the world's most used video conference service. It offers multiple benefits such as the ability to record the session, remote desktop access, screen sharing, annotation, and many other advantages over its alternatives or competitors. You can do one-on-one meetings or group conferences. By default, we can add up to 100 members for meetings and it can go up to 1000 with large meeting add-ons. 
They also have a paid version too, and if you have a business to run then you can grab a subscription. The desktop app is compatible with Windows and Mac OS X, while the mobile app is compatible with Android and iOS.
On the other side, Roku is a hardware digital media player. You can watch free TV, Roku Originals, and paid entertainment on the Roku device. It is a single hub that can access and manage all of your favourite streaming services. There are around 500k movies and TV series available. It is a useful tool for turning a smart TV into an even smarter one. If you thinking of an upgrade then Roku is something that one can consider.
Steps to Cast Zoom to Roku
Initial setup
How do you want to connect zoom to Roku TV – Digitally or Physically?
Identify the type of device you want to connect – Android, iOS, Windows, etc
Casting from Android
Connect your Android device and Roku TV to the same Wi-Fi network.
On your phone find and click Wireless projection.
As a result, the Cast icon will appear on the mobile screen
Click on it to start Casting. And now your Zoom app will be cast on Roku TV.
Cast from iOS
Connect your iPhone/iPad and Roku TV to the same Wi-Fi network.
Now open Control Center on your phone.
Click on  Screen Mirroring.

Now click on the name of the TV, as a result, the mirroring process begins, and your Zoom interface appears on your Roku TV.
Cast Zoom on Roku from the PC
Open Zoom on PC as usual.
Connect Roku TV to PC via HDMI table.
Change the HDMI 1 or HDMI 2 source on your TV.

Your PC screen will be duplicated on your Roku TV when you change the source. That's it!
We hope you are successfully able to cast Zoom to Roku TV using our guide. However,  if you have any queries, then do let us know via the comments below.