Peacock is an America OTT streaming platform owned by NBC Universal. The tiled interface of Peacock looks similar to other streaming services but unlike those, it has a version that is completely paid and free and consists of live news, sports, movies, and original series. NBC Universal used an ad-supported tier that enables users to get free content and access to unlimited NBC shows, originals, and live tv programming. A new UI update is here for the Peacock with several new additions that enhance the user's usability.

Peacock announced a few modifications to the streaming app when presenting to advertisers at the NewFronts conference on Monday. First, as part of its English Premier League coverage, Peacock unveiled a new tool over the weekend that let viewers catch up on a match by seeing important plays. Following that, the service announced its first three original movies through a deal with Universal Pictures. Lastly, Peacock has become the official day-after-air streaming home for all of Bravo's content, as the buzzy cabler switches its programming from Hulu to Peacock.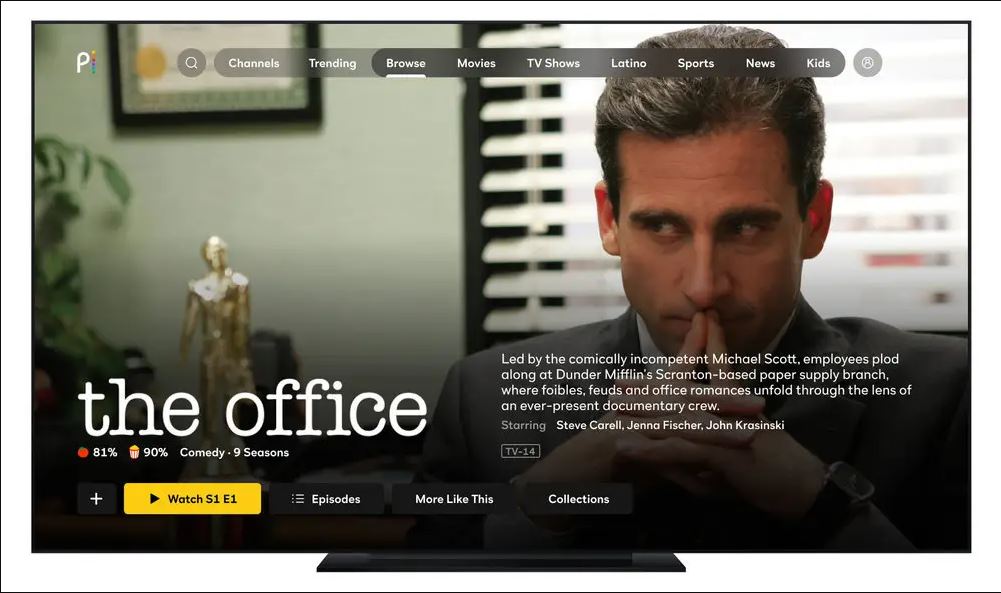 Peacock is updating their user interface which will be providing more information and a complete viewing experience. It will replace the horizontally appearing menu option and will include a new vertical navigation panel on the left side of the screen which will show the details of what other streaming services are offering. The user can find more content via search, category hub, and content-specific verticals.
Instead of the "More Info" button for the description, they are introducing more information into the carousel for each individual title. Instead of the title card, there will be a short synopsis of the title helping the user to decide whether to watch it or not. There are other minor updates like the cast, director, rating, etc will also be available on the more info button.
How much does Peacock premium costs?
However, not all the shows on it are for free. Example SNL – the most recently aired shows and movies won't be immediately available for free. One has to get a premium to enjoy that privilege. The premium membership starts at $4.99 per month and $50 per year and for premium plus membership starts at $10 per month and $100 per year. Even with premium, there are ads and also there are no offline downloads feature which is something we felt odd.
Is Peacock really available for free?
There are shows like Superstore and The King of Queens which is available exclusively for all members. Some are limited to the first 2 season can be enjoyed for free, and the rest are on Premium. There are more than 20 million active users until Q2 2021 and 9 million are paid subscribers.
Is Peacock premium worth paying for it?
If you are a big fan of NBC's stable of shows or enjoys live streaming of the Olympics or like watching past hit movies and are okay with spending an extra 5 dollar or are comfortable with watching an ad in the middle then the Peacock premium is a perfect option for you.