When Reliance Jio Industries Ltd deployed cheap 4G plans across India, not everyone has had 4G supported devices. Most of the average consumers weren't able to afford 4G  smartphones and stuck with their 3G/2G devices. Jio was aware of it and as a first step to make the affordable 4G services accessible to the millions, the company launched JioFi – Jio's WiFi Hotspot. JioFi is an affordable and paved way for 4G data speed on 3G devices with WiFi support.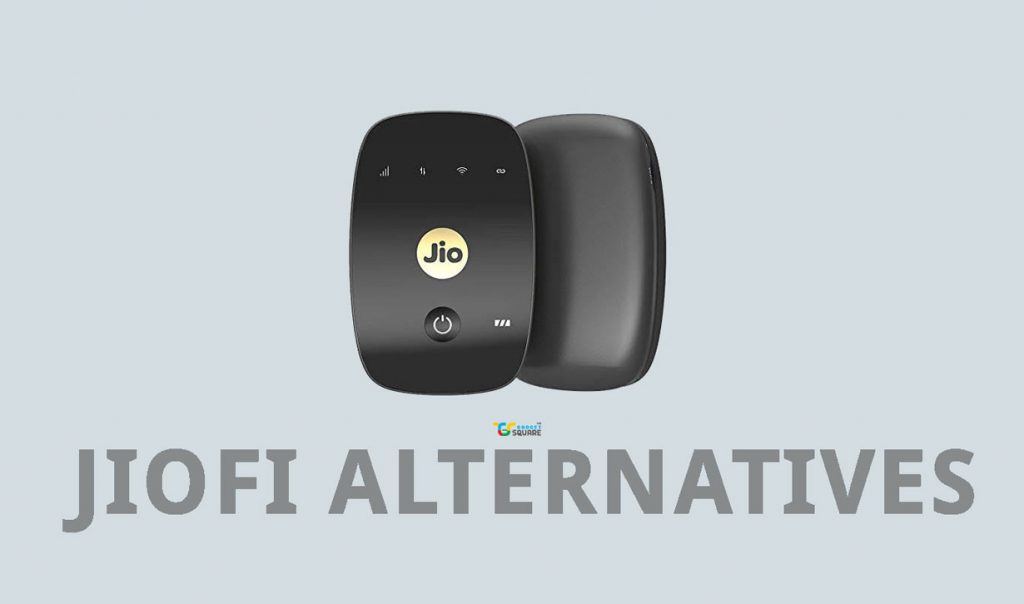 The actual price of the JioFi first generation which was laucnhed a couple of years ago is around INR. 1,999/-. However, now it's available up for grab even at INR. 999/- in certain e-commerce websites and outlets. Jio has launched multiple version of JioFi across the different price range. The Models of JioFi currently available include JioFi M1, JioFi M2S, JioFi JM61040, JMR 1140, JioFi 5 and so on. They offer varying specs at the different price range,
Nonetheless, Jio is not the only service provider offering portable WiFi hotspot. Other prominent players in the market are too in the race with their own custom made portable hotspot or the consumers. Here, we'll have a look at the portable hotspots which may be a good alternative for JioFi as for you.
Airtel B310 4G ALL SIM SUPPORT HOTSPOT WIFI Router
Price: INR. 4990/-
The Airtel 4G Wi-Fi device is manufactured by HUAWEI  with Airtel Logo. Capable of delivering 150MBps high-speed internet to any connected devices, it also supports all SIMs, not just the Airtel. Note that, JioFI is SIM Locked and can be used only when Jio  SIM is inserted. Coming back to Airtel B310 a total of 32 devices can be connected ( 32 Wi-Fi + 1 LAN ) at a time.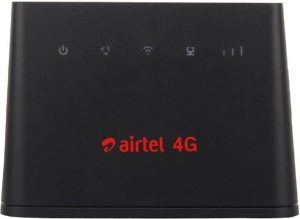 As mentioned earlier, it is an unlocked device which can be used with any cellular networks all over the world. In India, the device supports JIO and All GSM Operators sim such as Airtel, Bsnl, Idea, Vodafone. The WiFi router is available for purchase in Amazon India and Flipkart.
Vodafone R217
Yet another unlocked router which supports all Indian GSM operator SIM cards.  With the speed of 150Mbps and operating at 2.4GHz band, the Vodafone R217 supports only single-band. The router is light-weight and portable with matte finish design for easy grip. It weighs 150 g and comes in black color. Supports IEEE 802.11 b/g/n standard just like the JioFi 1. Consumers can purchase it from Amazon and Flipkart online.
Buy: Flipkart.
Huawei E8372 
Price: INR. 3085/-
Huawei E8372 is a 4G/LTE Wi-Fi dongle (wingle). Which means, it acts as both portable WiFi hotspot and traditional dongle with USB 2.0 male connector.  You can insert a sim card of your choice, as it is unlocked and then the device is ready to use. The Huawei E8372 has lightning fast download speed reaching up to 150 Mbps (Megabit per second). Use the dongle Mi-Fi with up to 10 different Wi-Fi enabled devices including laptops, iPhones, smartphones, iPad, tablets and gaming consoles, etc. The dongle can be plugged into the cars cigarette charger (you will need a car adapter) then you have immediate Wi-Fi in your vehicle.
As of the design, the wingle has a stylish and slim frame, taking no space in your bag. With its compact design, it would be hard to damage.
It's available for purchase on Amazon.
Also Read: What is WiFi Direct and How to use it?
Airtel E5573cs
Price: INR. 2,599/-
Another Airtel 4G WiFi Hotspot manufactured by Huawei. It's cheap and light compared the Airtel B310 modem.  You can connect up to 10 Devices, with the 1500 mAH battery its rated battery life is up to 6 hours. The modem provides a balance check option as well, so never afraid of data getting finished inadvertently when on-the-go. Weighing just 59 gram and having dimensions 11.2 x 7.6 x 3.6 cm, the Airtel E5573cs is a wonderful carry-on device.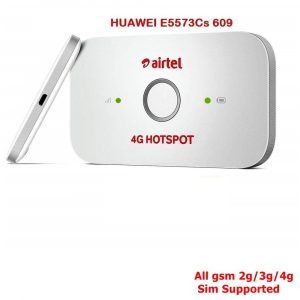 The product is available for purchase on Amazon and Flipkart.
Hopes you'd liked our alternatives for the JioFi. Drop in the comments, which one do you prefer and for what reasons. We'd like to hear from you.