Google Chrome is one of the most popular internet browsers available in the market. It is available on almost all devices with internet connectivity including smartphones, computers, and smart TVs. Though Chrome is well-known for its simplicity and usability, it is also notorious for poor RAM usage. Hence, tab managers are recommended to manage tabs if you have a habit of opening a large number of tabs. Also, they are very useful if you use a number of machines at work and at home.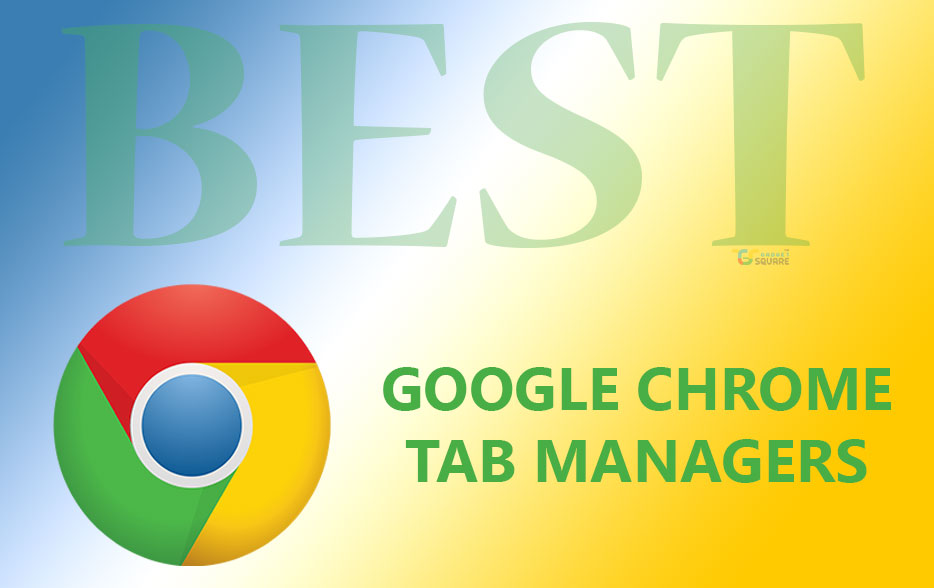 Thus, here in this article, we will help you find the best suitable tab manager for Google Chrome. We tried out several tab managers for Google Chrome ourselves to come up with the list below. Do note that only the first three are tab managers whereas the last two are simply used to hibernate or suspend tabs to reduce the RAM usage.
Best Chrome Tab Managers
We have listed the Google Chrome Tab Managers according to its popularity and features.
Toby for Chrome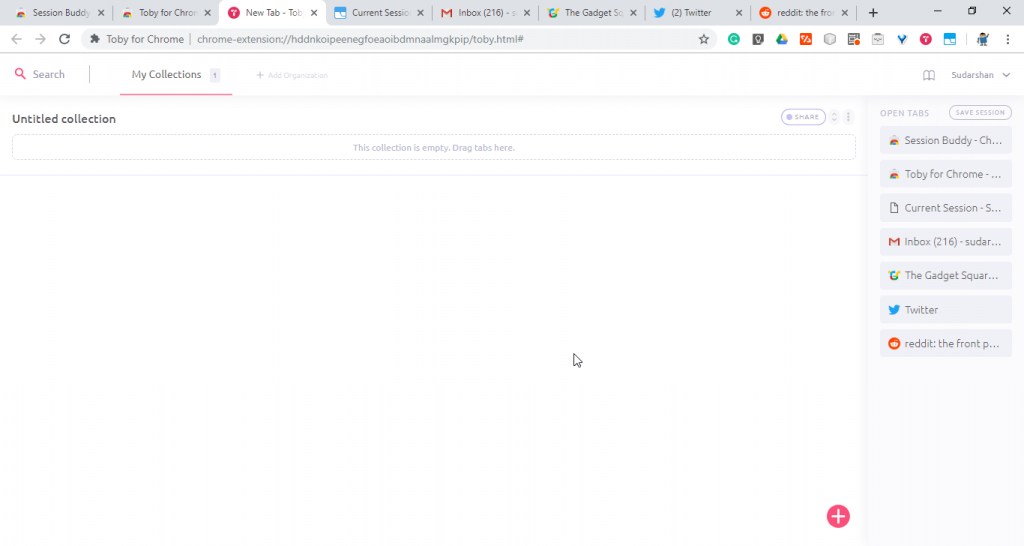 Toby for Chrome is the very first tab manager for Google Chrome that comes into our mind. All because of its wonderful features and design. The best of which is the ability to cloud sync up your tabs so that you can easily start where you left off across different machines. The user can even create collections of their tabs which is really great to manage tabs based on different usage or category.
It also supports keyboard shortcuts and has a dark theme as well. Toby for Chrome is literally the best tab manager for Google Chrome according to our usage and testing.
Session Buddy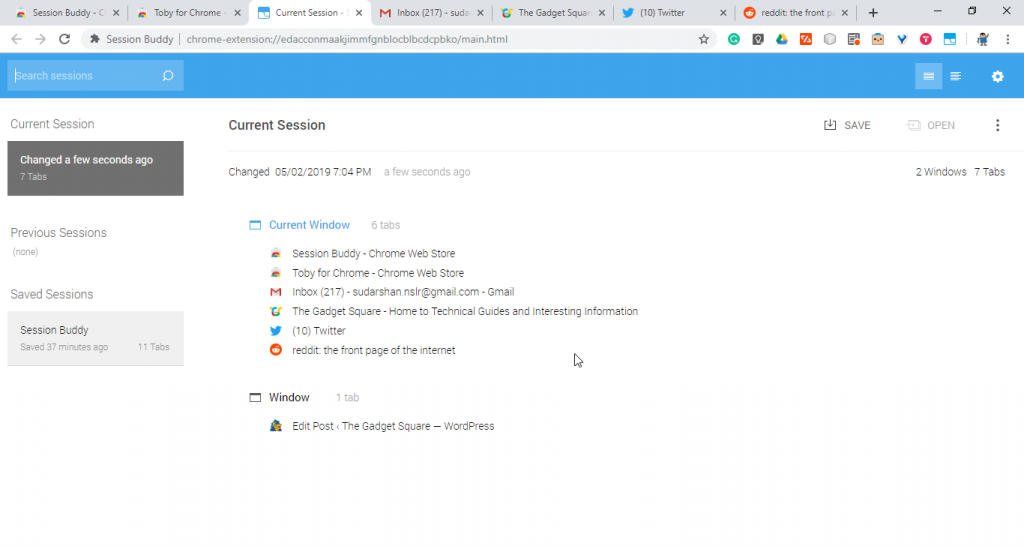 Session Buddy is our second best choice for best tab manager for Google Chrome. It has exactly the same features as Toby for Chrome except for cloud sync option. However, it has export and import tabs functionality to make up for it.
OneTab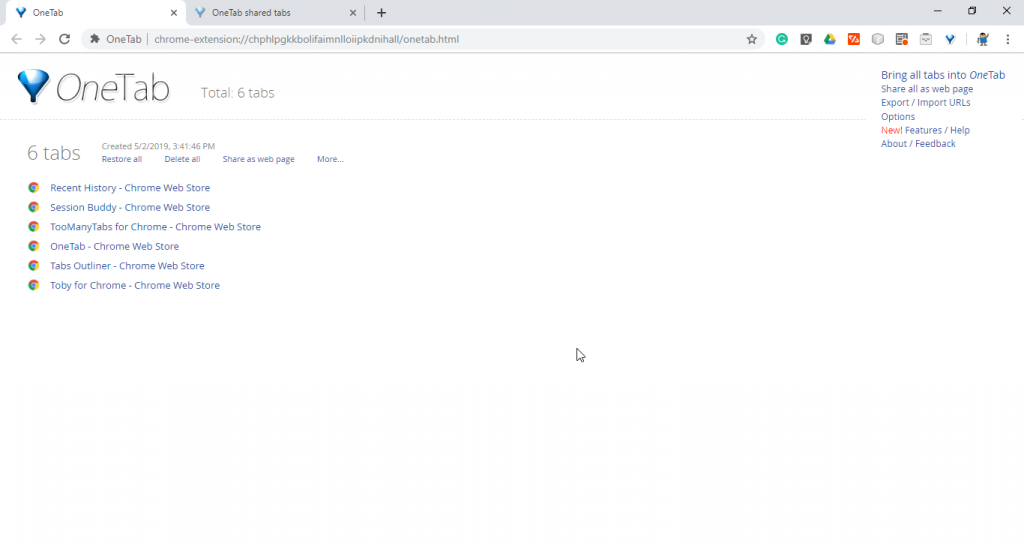 OneTab is similar to Toby for Chrome and Session Buddy sans cloud sync and modern design. As the name suggests, a single tab is used to manage all other tabs. To use it, the user has to simply click the OneTab icon on the top right corner of Google Chrome. Once clicked, all of your opened tabs are listed into the single tab. Now, from there, the user has various options to manage those tabs.
Also Read: Best Google Chrome Themes Of 2013
This tab manager plugin allows users to share their tabs to other users as well. Also, they can export or import those tabs so they can open it can easily open it on other machines.
The Great Suspender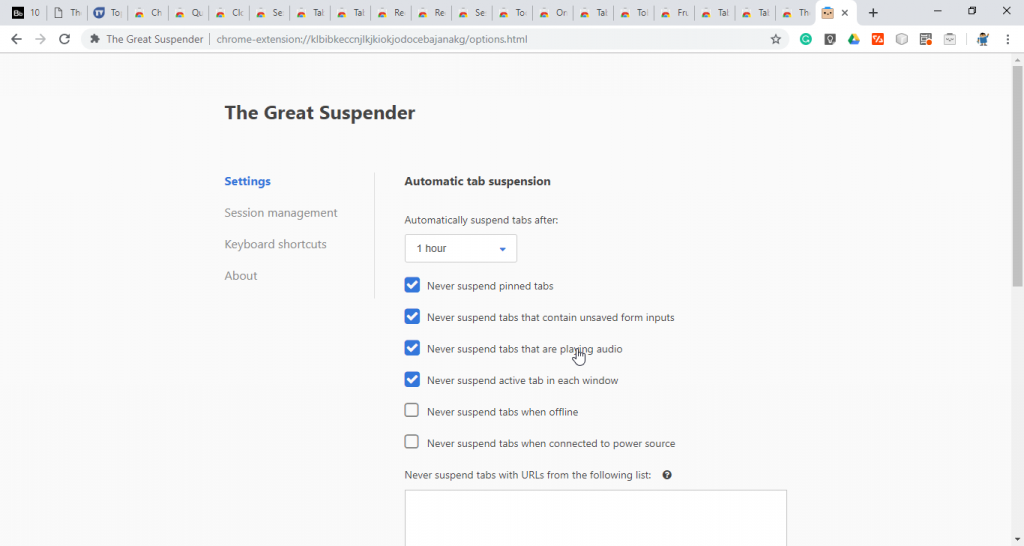 The Great Suspender works on a simple principle of suspending tabs automatically based on the preferences set. It is very easy to use too as users have to simply set the desired time after which the opened tabs should get suspended. Thus, reducing the RAM usage which is the biggest con of Google Chrome or any other modern browser.
It also has various features including whitelisting specific URLs, preventing a webpage with user input forms or playing audio to suspend, improving performance while restarting Chrome with multiple tabs, etc.
Tab Hibernation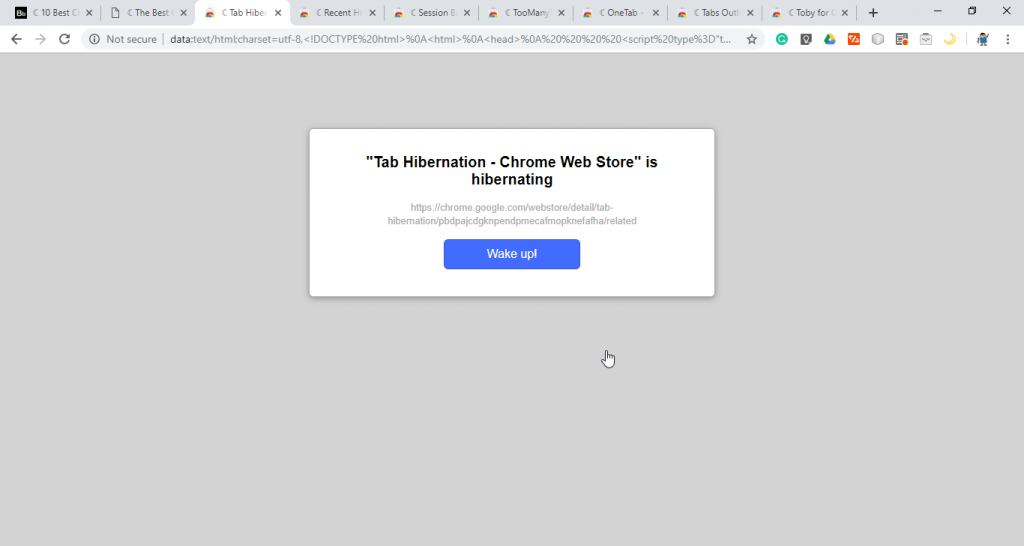 Tab Hibernation is another plugin to manage tabs in Google Chrome. It is somewhat similar to the Great Suspender in terms of working. But it does not come with additional features and functionalities that the former has. As a plus point, the user does not have to go through settings as it lacks it. To suspend the tabs, the user has to simply click on the Tab Hibernation plugin icon located on the top right corner of Google Chrome.
Hope you found the best suitable tab manager for Google Chrome from our list. Make sure to comment below if you have any other suggestions or queries.