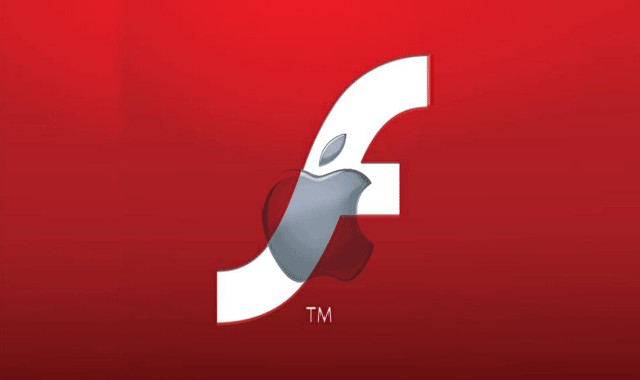 [dropcap]I[/dropcap]ts a big question that why Apple iOS Devices doesn't support Flash? But there are many reasons for that and today w'll discuss it. Since Apple iPhone or iOS launched, Apple always remained on opposite side for usage of Flash on their devices. The use of Flash is also prohibited in the Apple's Terms and Conditions and says, "An Application may not itself install or launch other executable code by any means, including without limitation through the use of a plug-in architecture, calling other frameworks, other APIs or otherwise, No interpreted code may be downloaded and used in an Application except for code that is interpreted and run by Apple's Published APIs and built-in interpreter(s)."  
Figures, which shows that Adobe Flash was one of the most useful element on the web. Stats below are gathered in 2011:
98% of enterprises rely on Flash Player.
85% of the most used sites use Flash.
75% of web video is viewed using Flash Player.
70% of web games are made in Flash.
So guys let's start to know
Why Apple iOS Devices Doesn't Support Flash?
Apple Uses Open Source Products for their products – Example Apple has adopted HTML5, CSS and JavaScript – all open standards rather than using Flash which is property of Adobe.
Misuse of Flash on iOS Platform – Apple developers will develop apps to get their software onto the iPhone, iPad or on iPod. In long term impact, developers would distribute music and videos impacting company's iTunes Store.
It will Snatch iOS Devices reliability and performance – using flash on Smartphone lags its performance and even deteriorate its reliability. So in order to make iPhone, iPad and iPod better from all aspects, Apple decided not to use Adobe Flash on iOS devices.
Security Issues – this is the best reason for Apple to remain on side from using Apple. Even now, Flash have the worst security records.
Battery Drain – As we all know that most of the videos running on flash require decoding to get it played on mobile devices. So in order to decode any video to required format it uses or drains lot of battery power.
What Steve Jobs Thinks About Flash?
On April 30, 2011 Apple CEO Steve Jobs also quoted why they doesn't use flash on iOS devices. He stated that Adobe was developed during PC era and it has no place in the world of Smartphones. Read his official statement below:
Flash was created during the PC era – for PCs and mice. Flash is a successful business for Adobe, and we can understand why they want to push it beyond PCs. But the mobile era is about low power devices, touch interfaces and open web standards – all areas where Flash falls short.

The avalanche of media outlets offering their content for Apple's mobile devices demonstrates that Flash is no longer necessary to watch video or consume any kind of web content. And the 200,000 apps on Apple's App Store proves that Flash isn't necessary for tens of thousands of developers to create graphically rich applications, including games.

New open standards created in the mobile era, such as HTML5, will win on mobile devices (and PCs too). Perhaps Adobe should focus more on creating great HTML5 tools for the future, and less on criticizing Apple for leaving the past behind.
Earlier many a times Adobe and Apple interchanged heated arguments regarding their proprietary products. But after all talkings, finally, Adobe pulled down Adobe Flash For Mobiles in 2011. So Adobe was forced, pulled to start developing tools using HTML5, the technology Jobs championed.