Bluetooth 5.1 was launched on 21 January 2019, the main highlight is the location tracking which has a big improvement. Bluetooth devices can now figure out the precise location of a device down to the centimeter. The connectivity becomes more convenient and much more precise. Bluetooth 5.1 will features in Smartphones, Tablets, laptops, etc. later this year or might be early next year. However, in this article, we will describe all the features of Bluetooth 5.1 in detail.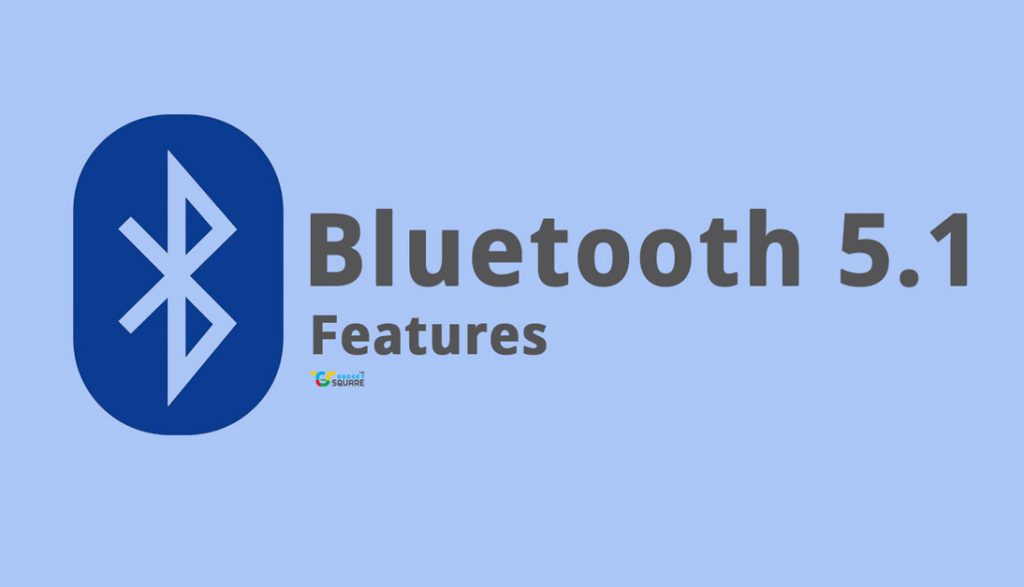 WHAT IS BLUETOOTH?
Bluetooth is a short-range wireless technology which is mostly used to transfer data from one device to another. Bluetooth support is present in all type of devices like Smartphones, Tablets, Laptops, and Computers, etc. It works on Bands from 2400 GHz to 2485 GHz.
Also Read: What is Bluetooth 5.0 and its features?
Bluetooth Special interest group (SIG) Manages the Bluetooth and it develops new features and many other improvements. It has 30,000 member companies who are using the Bluetooth in Telecommunication, computing, networking, and consumer electronics.
Features of Bluetooth 5.1
Now with Bluetooth 5. 1 you can have the pinpoint location of the device with direction. Earlier we can only know how far your smartphone or smartwatch by using signal strength. But now we will know the distance along with direction with the help of Angle of Arrival (AoA) and Angle of Departure (AoD).

It performs more aggressive cache which can enable you to skip the service discovery stage when nothing has changed from the last connection. Which means a connection to other device is much faster and consume less energy as compared to the previous generation.

The randomized advertising channel indexing helps the devices to select channels at random. It reduces the probability of two Bluetooth devices interfere with each other on the same channels. Moreover, it will be very helpful in areas with a lot of Bluetooth devices.
The new Periodic Advertising Sync Transfer (PAST) feature allows another, less constrained device to perform the synchronization procedure and then pass the acquired synchronization details over a point-to-point Bluetooth Low Energy connection to the other, constrained device.

We hope you understand the main features of Bluetooth 5.1 which have eased out some of our smartphone problems. Although Bluetooth 5.1 doesn't have many new features as compared to the previous version. But it has some impressive improvements in connection stability.
Also Read: What is Bluetooth 4.0 and its Features?
Now we are waiting for Bluetooth 5.2 for more advancements. Share your feedback about Bluetooth 5.1 via comments below or which feature you want in the next Bluetooth version.