Bluetooth 5.0 was launched on  16 June 2016 and it is mainly focused on the internet of things IoT. The main highlight of Bluetooth 5.0 is the working range i.e. up to 250 m (800 ft.) approx. It also has a big improvement in the data transfer speed which nearly doubled when compared to Bluetooth 4.0. Samsung Galaxy S8 is the first phone that supports Bluetooth 5.0 in April 2017.  In this article, we will describe what is Bluetooth 5.0 and all its features in Detail.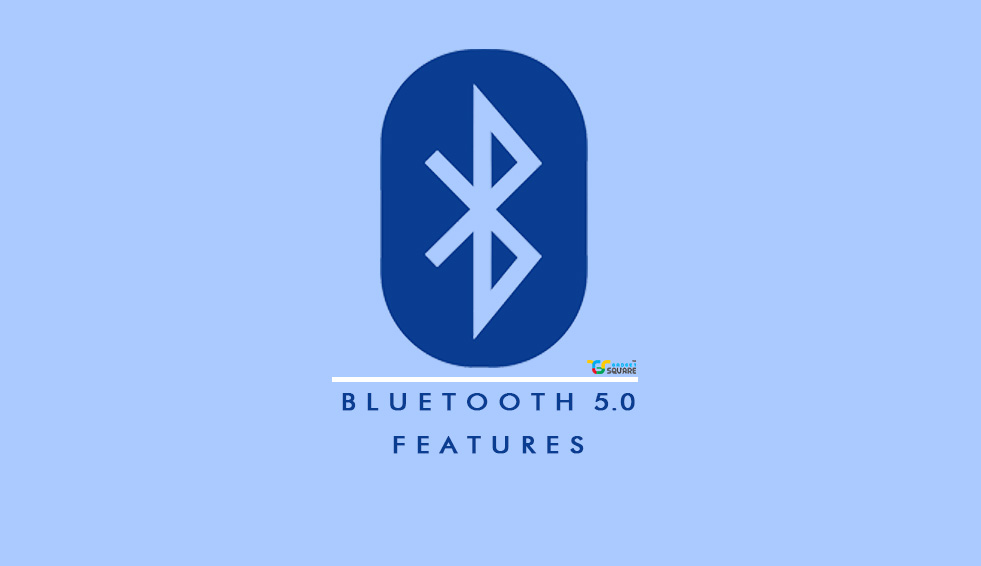 What is Bluetooth?
Bluetooth is a short-range wireless technology which is mostly used to transfer data from one device to another. Bluetooth support is present in all type of devices like Smartphones, Tablets, Laptops, and Computers, etc. It works on Bands from 2400 GHz to 2485 GHz.
Bluetooth Special interest group (SIG) Manages the Bluetooth and it develops new features and many other improvements. It has 30,000 member companies who are using the Bluetooth in Telecommunication, computing, networking, and consumer electronics.
Bluetooth 5.0 History
After the Bluetooth 4. 2 which includes the low Energy consuming secure connection to transfer data. Now there is a need for better Speed and Range so here comes the need of Bluetooth 5.0. It was first announced on 16th June 2016, although the first smartphone with Bluetooth 5.0 Support launched in April 2017. After that, it features in almost all the flagship devices.
Features of Bluetooth 5.0

The Data transfer speed is improved from the 1 Mbps of Bluetooth 4.2 to 2 Mbps. Which means you can save some time while transferring the files.
In Bluetooth 5.0 Beacons are used to transmit radio waves. Beacons are the small wireless devices embedded in Bluetooth 5.0. It makes the connection stronger.
It also has more range than the previous version of the Bluetooth 4.2. As we already wrote above the range of Bluetooth 5.0 is approximately 250m (800ft).
Bluetooth 5.0 Provides big improvements in the BLE mode, which is usually used for IoT devices. BLE data transfer speed is also increased.
LE Advertising Extensions now can hold up to 255 bytes of data which is quite more than the previous 37 bytes in Bluetooth 4.0. Which means you can send data files more securely and fastly.
We hope you understand the main features of Bluetooth 5.0 which have eased out some of our smartphone problems.
Also Read: What is WiFi Direct and How to use it?
Now we are waiting for Bluetooth 5.2 for more advancements. Share your feedback about Bluetooth 5.0 via comments below or which feature you want in the next Bluetooth version.