Nokia decided some time back to enter the world of Android. Earlier works with the Windows Operating system in its Lumia phones. The answer from Nokia are the latest models from HMD Global, the Nokia 3, 5 and 6 phones.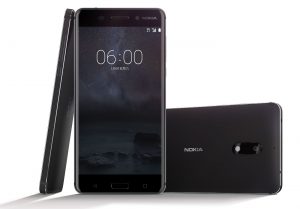 Due to increasing demands of Customers, HMD Global has finally made the decision to increase the production of these models. While the Nokia 5 pre-bookings were started on July 7. The device is expected to be available for sale in India only around Mid-August.
Since HMD is starting the production of the Nokia 5 and 6 models soon in India, owing to the Make in India initiative, the prices of these devices are also expected to be reasonably less.
The devices were planned for a release on July, but HMD Global said in a recent report that due to the overwhelming response for the Nokia 3, they had to concentrate on increasing the production of the device, which was the reason for the delay of the Nokia 5 and Nokia 6 launch.
The prices of Nokia 5 and Nokia 6 are placed at Rs 14,999 and 12,899, respectively and HMD Global is planning to make these available at over 80000 retail outlets across India.