Today, 21st July 2017 registered a major landmark in Indian telecom sector. The billionaire Mukesh Ambani owned Reliance Jio Industries limited, which was continuously deploying Tsunami of free calls and data. Now again, at its Annual General Meeting ( Jio AGM 2017 ) created a new bang, with the revolutionary announcement of India's first 4G feature phone.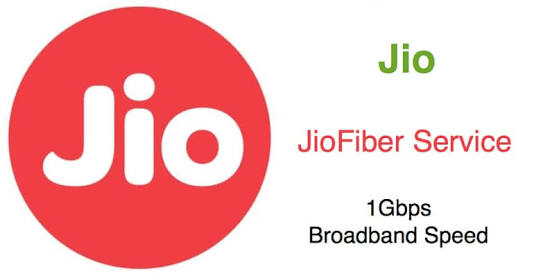 Actually, I am not here to talk about the Jio feature phone, which has now become the 'talk of the town'. Instead, about the 'Jio Fiber' which probably lost its shine before the announcement of cheap feature phone.
Mukesh Ambani do mentioned about Jio Fiber at the AGM, but shrinked it into couple of sentences. After all, Jio Fiber was already officially announced.
The Jio Broadband service commonly known as Jio Fiber, transmitting mouth watering 1Gbps speed has already started its trial run. Some source pointing out Jio fiber Preview offer currently running in Mumbai, Vadodara, Surat and some other regions. Still no exact date for the Pan India roll-out of the service revealed. Seems, preview offer will gradually expand to other cities soon.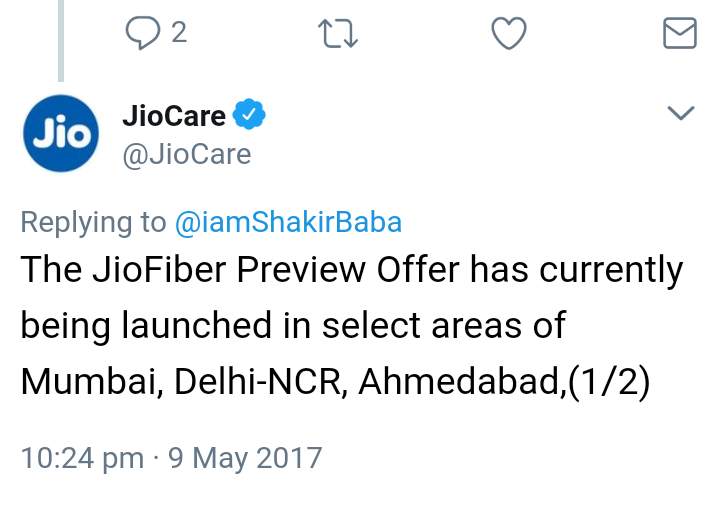 Jio Fiber Preview offer entitles the registered users for unlimited 4G data of theoretical speed upto 1Gbps for a period of 3 month.
Experience ultra high speed internet service at your home.
Speed post 100 GB data will be 1 Mbps
refundable security deposit of 4500/-
Jio Broadband latest updates:
The testing of Jio broadband service is almost completed in Mumbai, Delhi-NCR, Ahmedabad, Jamnagar, Surat and Vadodara. We can expect Jio broadband to launch in most of the metro cities by the end of July 2017. Please subscribe to the email notification to receive information when Jio broadband is available in your area. 

Source: Jio care
RJIL, pouring away all of its offers and services non-stop. We, Indians are truly living A Digital Life.