A number of power options are available in Windows 10. Hibernate is one such option designed especially for laptops. Here in this article, we will guide you step by step on how to enable Hibernate option in Windows 10 since it does not come turned on by default.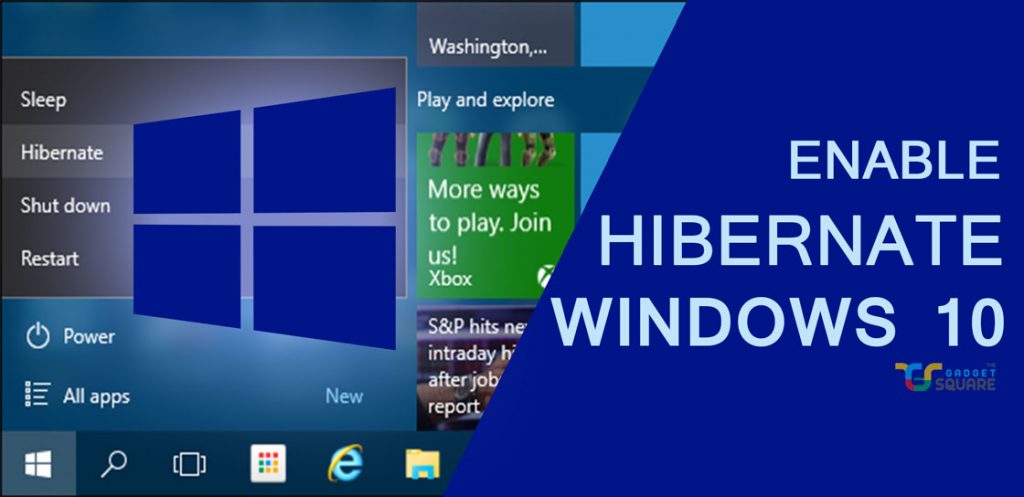 First things first, before going through the guide on how to enable hibernate option in Windows 10, let us understand what is hibernate and how to hibernate is useful on laptops.
Windows 10 includes many power options similar to its previous iterations. The options include Shut down, Reboot, Sleep and Hibernate. The Shutdown and Reboot options are self-explanatory, the former completely turn off your computer and the latter restart your computer after turning it off. Whereas, Sleep and Hibernate are the only options that are not understood by many users.
Talking about Sleep, it merely pauses your current work and turns off the display. Thus, once you turn on your machine again, the work you were doing before will be resumed instantly. Therefore, it consumes some amount of battery power which can be an issue if you don't use your laptop for a long time. The solution for this is the Hibernate option which saves your ongoing working on the hard disk and then turns off your laptop partially. And hence, it consumes less power as compared to Sleep but also takes more time to turn on which however is negligible.
Therefore, at the end of the day, the Hibernate option is much better than Sleep option on laptops running Windows 10. Now as we are done with the functions and uses of Hibernate, let us go through the guide on how to enable it on your laptop.
How to enable Hibernate option in Windows 10
Step 1 – Open Control Panel.
Step 2 – Change the view to Large Icons.
Step 3 – Select Power Options.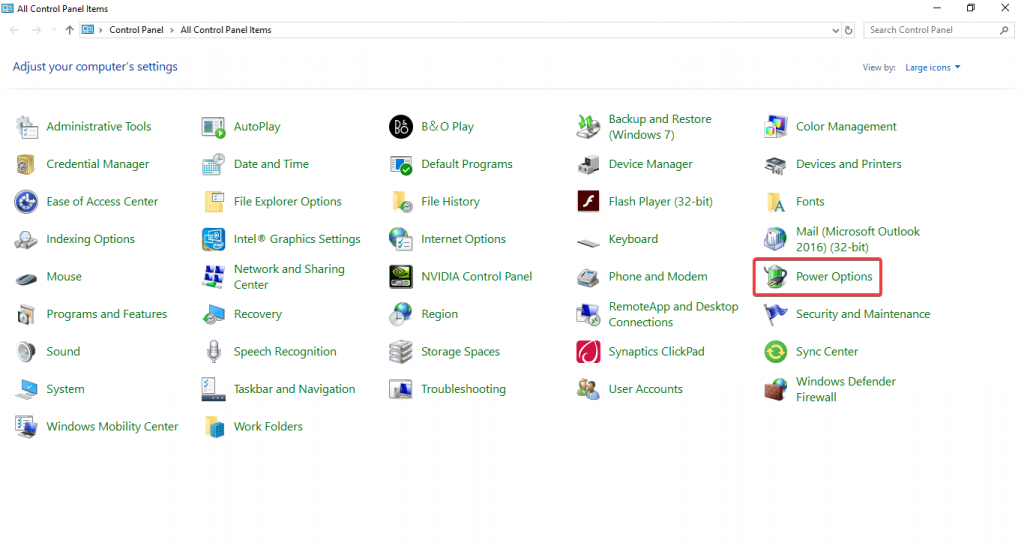 Step 4 – Click on Choose what the power button does option located on the left side.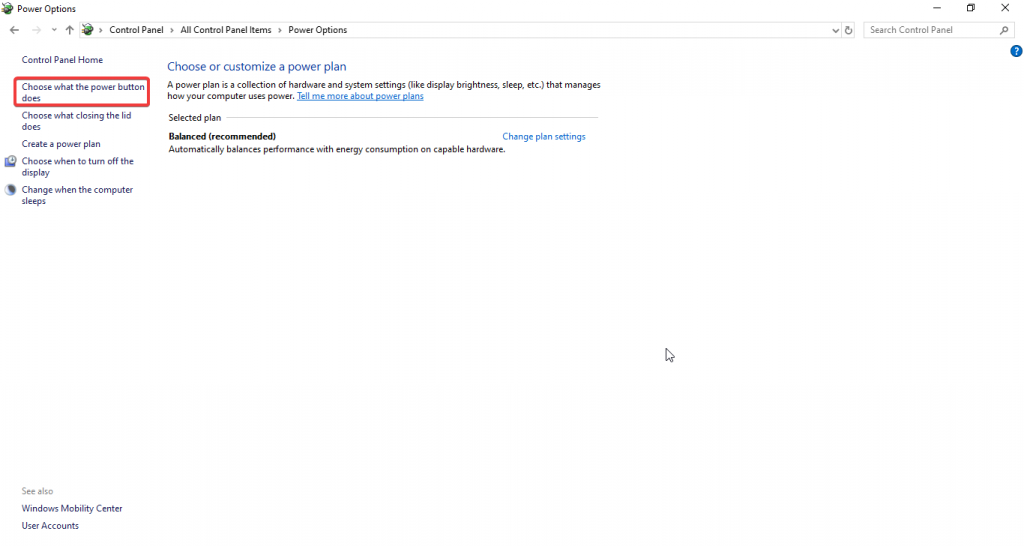 Step 5 -Then, click on Change settings that are currently unavailable.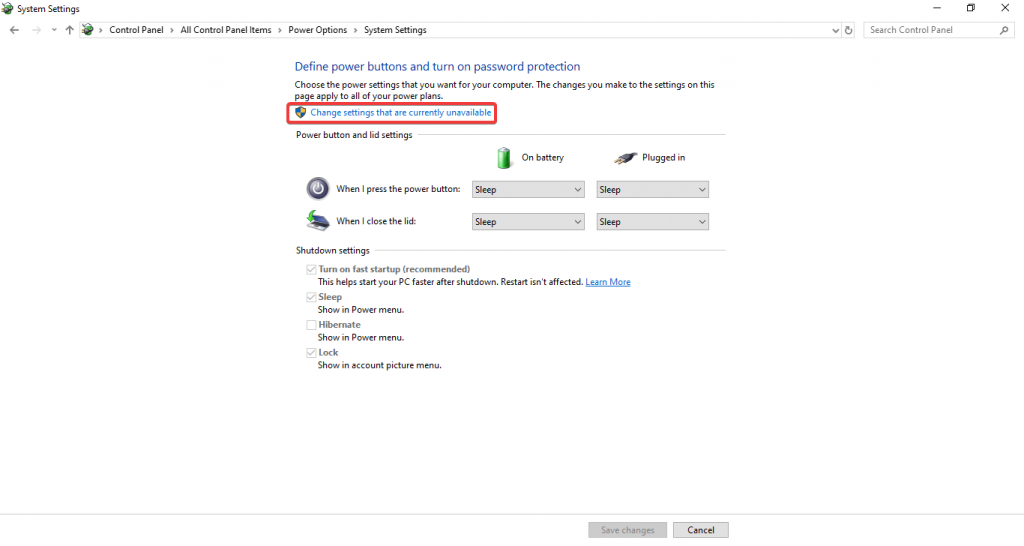 Step 6 – Finally, tick the Hibernate option and click on Save changes.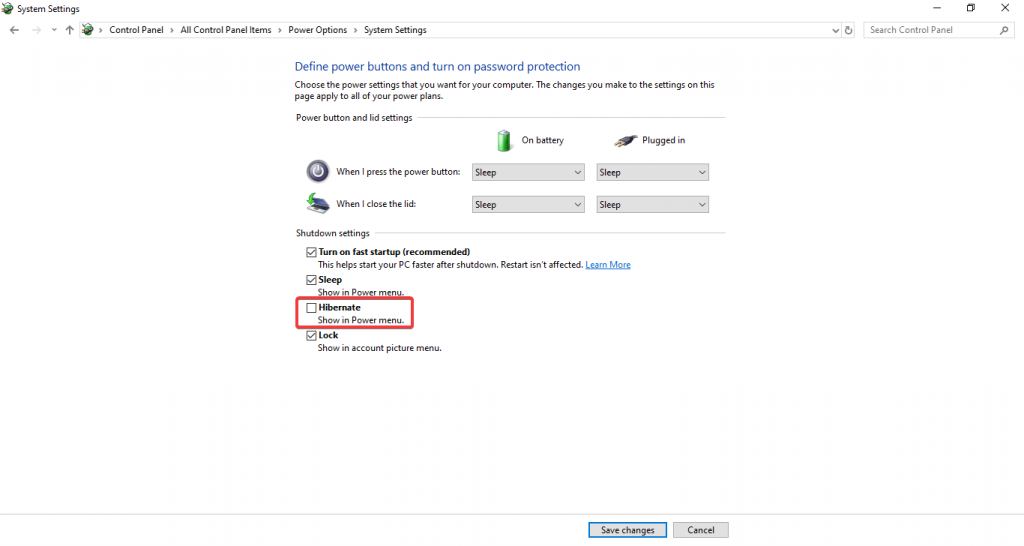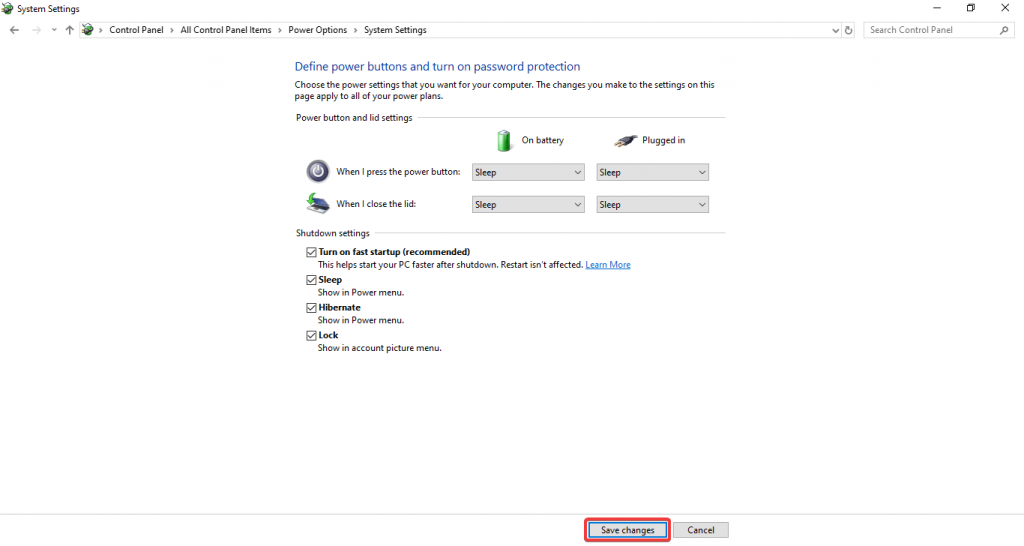 That is it, you have successfully enabled Hibernate option on your Windows 10 machine. You can find it under Power options from the Start menu.