We are in the middle of the year and there are several smartphones from different companies that have been launched. However, despite the launch of biggest flagships like Samsung Galaxy S8 and S8 Plus, LG G6, OnePlus 5 etc. There are still some of the flagships that are coming up in the next few months of the year 2017.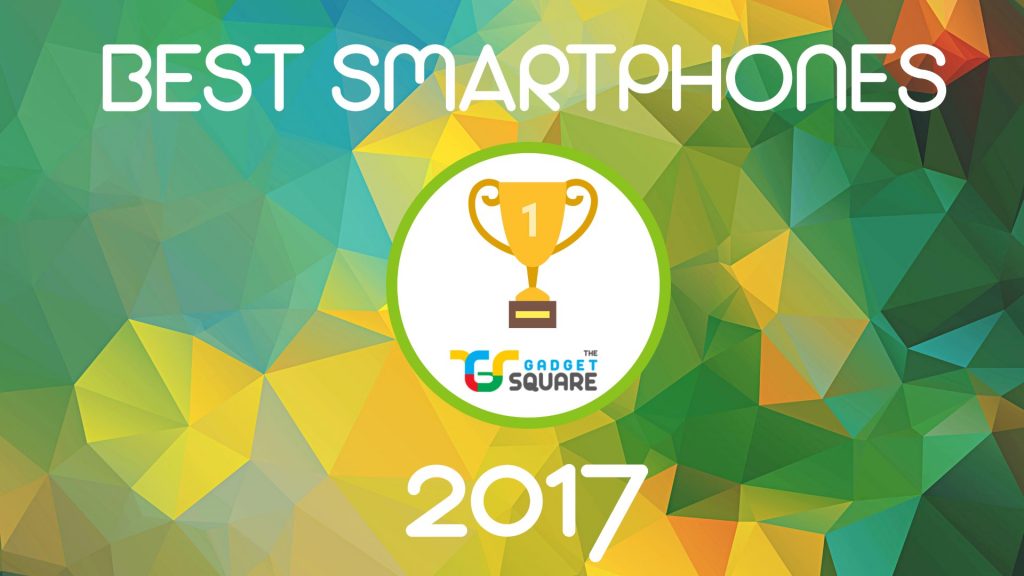 The technology world has been blessed this year by  several technological changes in smartphones. First of all, dual-camera, let's not forget to thank LG for introducing dual camera in LG G5. After the launch of LG G5 last year with dual-camera feature, it has been trending now in the list of best smartphones of 2017. Other features like Fast Charging, IP68 ration, Iris scanner and Fingerprint scanner also seen in top class smartphones of 2017.
Let's have a look at the best smartphones of 2017 (already available or coming in upcoming months):
OnePlus 5:
Recently, OnePlus has launched its flagship killer smartphone OnePlus 5. The newly arrived smartphone features Snapdragon 835 SoC and comes in two variants: 6 GB RAM + 128 GB ROM and other one are of 8 GB RAM and 258 GB ROM. The device's highlight is its dual camera like iPhone 7 Plus and the dash charge feature. It is having a price tag of $479.
Samsung Galaxy S8 and S8 Plus:
Samsung has refreshed its flagships with the Galaxy S8. The Korean giant offers two sizes of the handset with an 18.5:9 display, losing the bezel and offering that premium dual-edge curved design. In the Galaxy S8, there is a pair of the great camera, the good battery life and there's waterproofing feature as well. The Galaxy S8 features a 12MP Dual Pixel camera, Android 7.0 Nougat and an optional DeX docking station that transforms the smartphone into a full-fledged PC. The smartphone also comes with Samsung's own artificial intelligence (AI) assistant, called 'Bixby.' Galaxy S8 and Galaxy S8 Plus costs $750 and $850 respectively.
LG G6:
LG G6 was announced at MWC 2017 with Snapdragon 835. The device has the bezel-less design with its 5.7 inch 18:9 QHD+ Full Vision display. The LG G6 is one of the handful devices to pack camera setup, consists of two identical 13MP sensors, as opposed to the 8MP/16MP combo found on last year's model. The G6 also sports a 5MP camera on the front with a 100-degree wide angle lens. LG G6 is available at Rs. 46,300 in India.
iPhone 8 (Upcoming):
Apple is going to release its iPhone 8 which is expected to have the tremendous features like wireless charging, 3D- camera, etc. We except an iris scanner, good battery life and rumored broadcast streaming button. The iPhone 8 is expected to cost around $800 and is said to launch in September this year.
BlackBerry KEYone:
The BlackBerry KeyOne, which is also known as the DTEK70, got its official outing at MWC 2017. It marks the return of the popular QWERTY keypad by BlackBerry on KeyOne. This physical keyboard doubles up as a makeshift trackpad, copying the BlackBerry trackpad of old, and all 52 buttons can be programmed as customizable shortcuts. In the phone there's also a fingerprint scanner built into the space bar, adding an extra layer of security to the BlackBerry. KeyOne is also the first device to feature new 'Boost' charging feature that will get you to 50 per cent charge in precisely 36 minutes. The device costs $550.
HTC U11:
HTC U11 is one of the best phones for music out there. The Smartphone's camera offers some brilliant snaps and has a strong HDR mode. The audio performance is excellent and the two-tone design is thoroughly unique. The smartphone also has new device operation technology -HTC edge sense. It allows users to control its function by applying different pressure of their grip on the edge of the phone. HTC U11 is having a price tag of Rs 51,990.