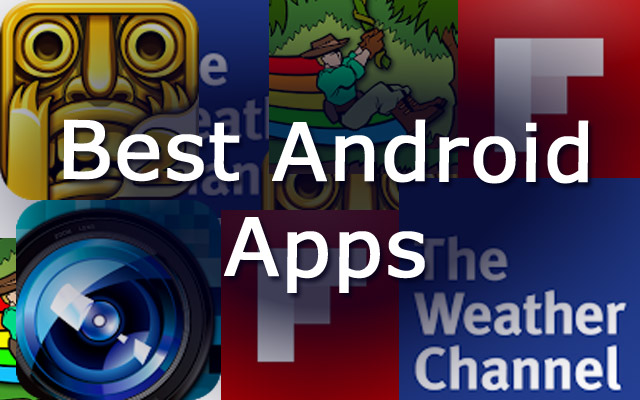 Every day lots and lots apps are being developed for various functions. It is some time tough to select some of these when have so many present for a purpose. To ease your selection we have listed some best android apps for January 2013.
[box_light]
It is the news reading app which turns your feeds in a beautiful magazine style. Once you pick a few topics, your Flipboard is built and you can instantly start flipping through the pages of news you care about and stories and photos friends are sharing. This app is also connected to the various social networking sites for commenting, sharing and liking. Services include Twitter, Facebook, Instagram, Google+, YouTube, Google Reader, LinkedIn, Flickr, 500px, Sina Weibo and Renren.
[/box_light]
[divider]
[box_light]
With over 170 million downloads, Temple Run redefined mobile gaming. Now get more of the exhilarating running, jumping, turning and sliding you love in Temple Run 2!
New Features:
Beautiful new graphics
Gorgeous new organic environments
New obstacles
More powerups
More achievements
Special powers for each character
Bigger monkey!!!
[/box_light]
[divider]
[box_light]
Pixlr Express is a great photo editing application that would seem to be a follow up app to the popular Pixlr-o-matic. The app offers a massive range of effects, frames, filters and enhanced editing features. It's an incredibly powerful tool that includes no ads. It will be very good app to have in your phone.
[/box_light]
[divider]
[box_light]
Activision has marked the 30th anniversary it is inspired by the 1982 Classic that started it all, now re-envisioned and re-booted on Android!
New Features:
The "Free Runner" evolved! Navigate through constantly changing environments as you make your way through narrow trenches, dark caverns, and cascading waterfalls with cinematic camera angles.
Level up and trade in your loot for a trove of game changing powerups that can be used to enhance your experience and customize your wardrobe.
Top your friends' scores on Twitter and Facebook and stake your claim as the real king of the jungle!
Easy swipe and tilt controls allow you to jump right in!
[/box_light]
[divider]
[box_light]
The Weather Channel provides the most accurate and relevant weather forecast information whenever weather matters to you. With 200+ meteorologists and, our ultra-local accurate forecast technology, we provide you with the weather tools you need to plan your day, week, or even the next hour.
[/box_light]
Also checkout our other best articles here.
Also crawl through our
Stay connected for other stories also.