Introduced at Google I/O on May, 2017, now it is rolling out to the Play Store. Google Play Protect was developed to provide extra layer of security for Android OS and its related services. Since then, we could see the security suite only in Nexus, Pixel and other some handful of devices. However, it seems now Google initiated mass-rollout of the Play Protect, such that all most all Android devices with Google Play Services 11 or higher are now getting it.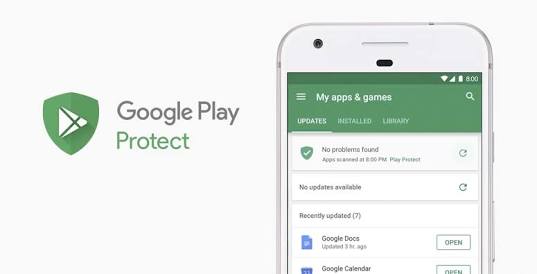 Android, being an open source platform, has always been hacker's dream. But, Google worked diligently in order to keep its OS miles away from vulnerability and exposures. Providing, fast and effective patches within the time limit, has made Android more secure that we see today. Obviously, no security is eternal or foolproof for a long time.
The Judy malware attack that made fingers point towards safety of the Play Store apps, obliged Google to enhance the security. As a result, the Google Play Protect came into the light.
Let us have a brief description of the Play Protect.
Google Play Protect ( Anti-Malware Security Suite by Google )
To an extent, Play Protect is an Integrated security package consisting of previous major security modules present in the Android OS. Main objective is to safeguard the apps in the Play Store against malwares. Works similar to existing Verify App service, with enhanced scanning capability.