As we all know Windows 8 from Microsoft is between us from past 6 months. Microsoft introduced live tiles in the Windows 8 and booted up its User Interface to match up and compete against other Operating Systems. In order to make it compatible and customer luring operating system with Mobiles and Tablets Microsoft added Metro UI. Well, it transformed Windows 8 OS into all rounder OS but some guys don't like it as there are some functions missing from the OS and which are present in old version of the Windows.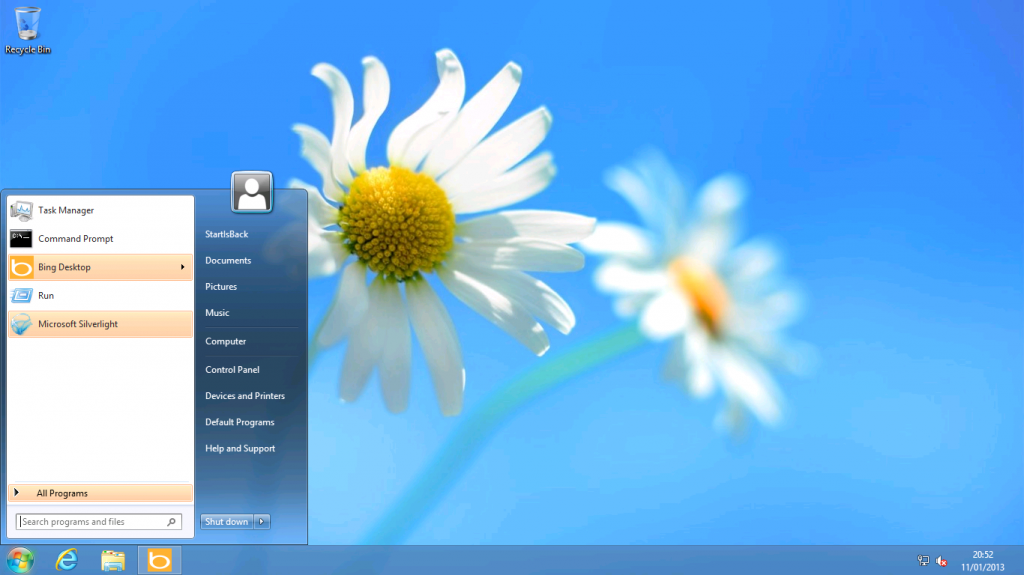 Most of the users are missing Start button on Windows 8. In old Windows versions, Start Button performed many useful aspects and functions and it provided ease of access to all windows programs. This time Microsoft used the Start screen instead of the Start button and therefore it has no setting to enable or disable the start button.
If you'r doing this for some program shortcuts than we advise you to use taskbar for shortcuts. To Set up shortcuts on Taskbar >>Open program>> Head over to taskbar >> and right click on opened program icon and select "Pin To Taskbar" and you'r done.
Let's see how we can bring or Add Start Button In Windows 8:
Create Taskbar Start menu: Well its the most easiest way to browse programs. To insert Start menu in Task bar follow these instructions:

Make sure show hidden files has been enabled.
Right-click on the Taskbar and click Toolbars and then New toolbar.
Browse to C:\Program Data\Microsoft\Windows and select Start Menu and choose Select Folder
Its done
If you'r not satisfied with above options then you need to install third-party software to add the Start button in Windows 8. Here are some Third Party Software:
There are many more software or third party apps available to insert Start Button in Windows 8 but above ones are the best.
Well, if you can wait for sometime than its best as Microsoft is coming with official start button with Microsoft Windows 8.1 update.
Having any problem while installing it than leave us a comment and we will solve it for you.