India is a country with vast diversity (but united as Indians) and ranks 2nd as the world's populated country. The 23+ local languages/dialects used in the various region across India is self exemplary of its diverse culture and practices. However, considering the online attendance of Indians, it points out to be much less than its total population. Which means either majority of the Indian population doesn't have access to Internet or they face problem with the default English language used in the internet.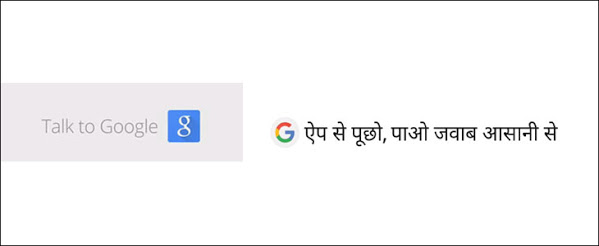 It seems, the internet giant Google has got one step solution for the latter problem. Google has now updated its Voice Search function to include 8 more Indic languages. Potentially, eradicating the language barrier existed over the web for years, specially for the common Indians.
Which all Indian Languages?
The new Indian languages that gets added to the Google Voice Search portfolio includes: Bengali, Gujarati, Kannada, Malayalam, Marathi, Tamil, Telugu, and Urdu. So far, only Hindi was the one and only Indian languages that supported Google Voice. Eventually, making a total of 9 Indian languages support by this.
In India, About 234 million as of late last year prefer using their native language online than those who can get by with English, which is about 175 million users.
In addition, GBoard – Google's official Keyboard will also get updated to support more Indian languages. Which means, today onwards, millions of Indians could be comfy and feel more homely like, while surfing Google or typing their native language in the GBoard.
Hats-off to Google
Even adding a single language requires much effort and patience. Mammoth size of data related to the language and regional dialects could possess deep trouble. But, Google worked collaboratively with native people to acquire necessary big data for training its Machine Learning technology. Ultimately, Google succeeded in cracking eight more Indian languages to support its Voice Search. And still many languages on the way.
By this move, Google believes in bringing next billions to the world of internet.
Note: A total of new 30 languages where added by Google, in which eight of them was Indian as mentioned in the article.