Google is not in a mood to leave Machine Learning in its development. The tech giant is harnessing all the possible ways of Machine Learning to improve its service and products. Evidently, now it is the Google App which is rejuvenated by the power of Machine Learning.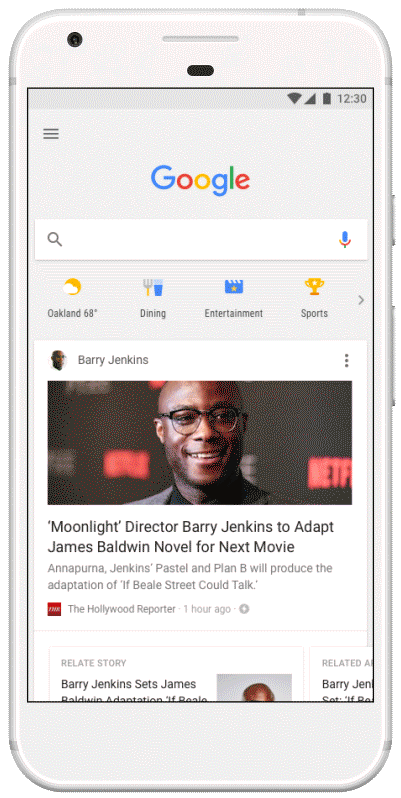 The latest update to Google App improves the Machine Learning capability, enhancing the personalisation option. 
Interestingly, the Google feed is now way better with showing contents of user interest, kudos to the Machine learning. Now, it will halt the annoying random feeds that pop-ups infront of you, whenever you open the Google App. With content of your interest displayed, it's going to be a nice experience with the Google feed.
What's new with the latest Google App
Improved Machine Learning, anticipating the user interest and provide outputs according to it.
Enhanced feed experience, leads to discover, explore and stay connected with ease.
Option to follow your favourite topic.
Available for both iOS and Android users. It is to be noted that, the latest update is currently available in U.S and will be soon hitting other countries in coming days. So, others have to wait until it hits your region. Those who can't wait, they can download latest Google App from third party websites.