So Atlast 2012 is moving into its last month. Now its time for us to pick up some best Tablets and let you help to buy new Tablet in this festive season. This year several powerful and stylish Tablets were released from iPad 4 to Nexus 7 and Nexus 10. It's very difficult to choose best Tablets if you are not a fanboy of any Operating System. We can even say this year is the luckiest year for tablets and for users also.
So without wasting any time let's start:
Apple iPad 4
Cupertino company, Apple is still ahead of all other competitors in Tablets field. The best version of iPad is the best Tablet of this year in the market. Apple made it 33 percent thinner than its predecessor and two times faster. It was launched in October 2012 for $640.
Its runs on iOS 6 which have more than 200 advancements than its predecessor iOS 5. Checking out Powerhouse its is powered by A6X processor which is a dual-core ARM-based processor with quad-core graphics. Apple is offering iPad 4 in three variants 16 GB, 32 GB and a 64 GB model.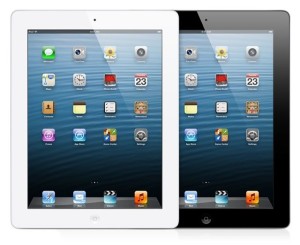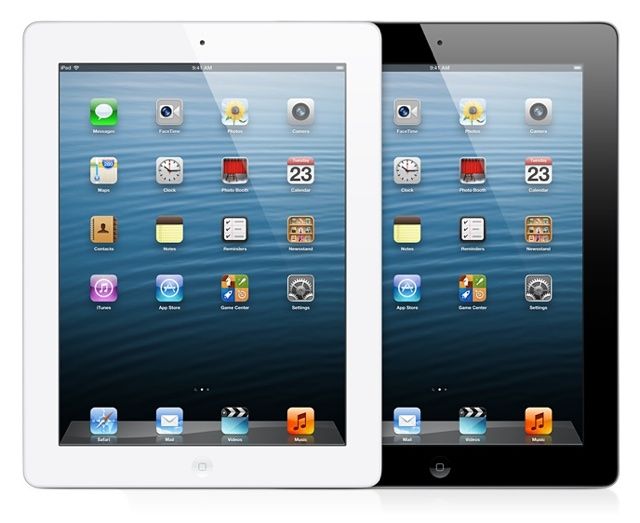 Full iPad 4 Features:
Dual-core Apple A6X
9.7-inch display screen with 2048 x 1536 pixel resolution
5-megapixel iSight camera, 1.2 Megapixel front Camera
Apple iOS 6
Built-in 42.5-watt-hour rechargeable lithium-polymer battery
Bluetooth 4.0
WiFi 802.11 a/b/g/n
Its best Tablet available in the market if you want to buy it than don't wait just grab it.
Google Nexus 7
Google's first Tablet from Nexus series. Google launched Nexus 7 in May at Google IO along with Android 4.1. At that time this device was only available with 8 GB internal but recently Google has launched its two new variants Nexus 7 16 GB and Nexus 7 32 GB. It's first time that Asus and Google both manufactured any device. Earlier Nexus series was only Mobile series but this Tablet has given it a new shape.
Going into the matter Nexus 7 is powered by NVIDIA Tegra 3 1300 MHz processor and 1 GB of RAM. Its available in three variants as discussed above 8 GB, 16 GB and 32 GB.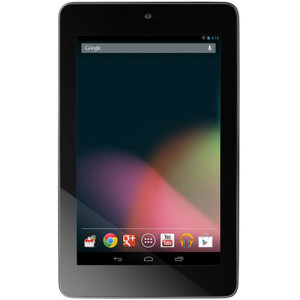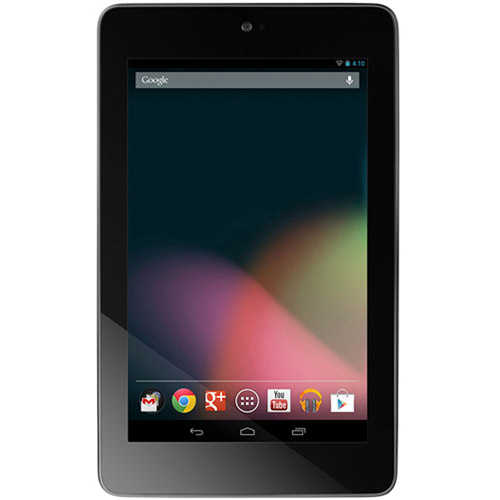 Full Specs of Google Nexus 7:
Quad-core Tegra 3 processor
Android 4.1
1 GB RAM
7 inch IPS TFT active matrix – LED backlight
1.2 Megapixel Front Camera
4325 mAh Battery
8 GB, 16 GB, 32 GB internal storage
Micro USB
WiFi 802.11 b/g/n
Bluetooth
If you don't want to spend much money and also want small tablet than this is the perfect option to go through.
Samsung Galaxy Tab 2 7.0
Samsung's first device with 7 inch display. Samsung derived it into the market to compete it against 7 inch tablets like Kindle Fire and Google Nexus 7. Its currently running on Android 4.0 but its Android 4.1 Jelly Bean update is in developing process.

Full Specs of Samsung Galaxy Tab 2 7.0:
Cortex A8, 1 GHz CPU, Hummingbird
7.0″ WSVGA TFT (w x h: 600 x 1024 px)
Android 4.0
8 GB internal, expansion also available
1 GB RAM
WiFi 802.11 b/g/n
USB 2.0
Bluetooth Connectivity
Its also good option in 7 inch category but if want to buy something of larger size than 7 inch than iPad Mini is also available in the Market  Must take a look at it also.
Asus Transformer Pad Infinity TF700
Its the best premium Tablet available in the market. If you going to buy it than buy it as you will see after using it why we rated it high. Its blazing quad-core Nvidia Tegra T33 processor with 1 GB of RAM, the Asus Eee Pad Transformer Prime TF201 is the best 10-inch Android tablet you can buy.
Asus Transformer Pad Infinity TF700 screen resolution rivals the iPad 4's display. Its available in the market for $449.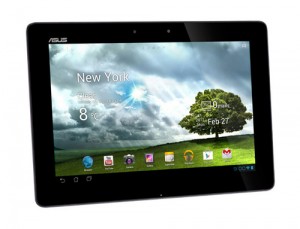 Full Features of Asus Transformer Pad Infinity TF700:
Nvidia Tegra 3 T33 1.3-GHz
Android 4.0
10.1″ LED Backlight WUXGA (1920 x 1200) Screen
1 GB RAM
32 GB, 64 GB Internal Memory
8 MP back camera and 2 MP front camera
25 Wh Li-polymer Battery x3
WLAN 802.11 a/b/g/[email protected] GHz
Bluetooth V3.0+EDR
This is the tablet which I like most and you can easily convert in into Laptop.
Amazon Kindle Fire HD 7
Amazon's upgraded version of Kindle Fire which created the 7 inch Tablet market and forced other companies to enter this market. The 7-inch Amazon Kindle Fire HD is a great way to consume your Amazon content on a small screen. Amazon Kindle Fire HD is Powered by 1.2 GHz dual core processor and its available in 16 GB or 23 GB Storage spaces  There's one more variant of Kindle Fire HD which have 8.9 inch screen.
This is the best choice if you searching for eReader and Tablet.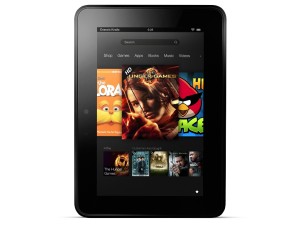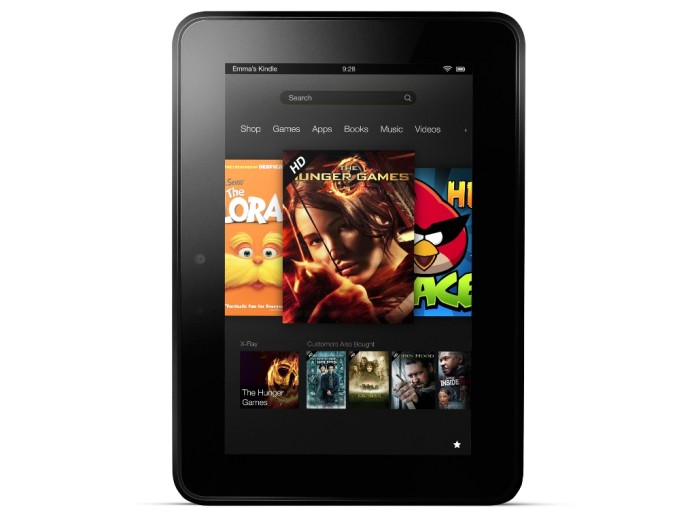 Full Amazon Kindle Fire 7  HD 7 Inch Features:
1280 x 800 HD 7 Inch Display
Amazon Android
1.2 GHz dual core processor
16 GB, 32 GB Internal Space
Dual-antenna Wi-Fi
You want from Amazon than this Kindle Fire HD 7 is best option.
So guys how's it there are several variants of Above  mentioned device like Nexus 7 also have its big bro Nexus 10 and Apple iPad 4 also have iPad Mini. So those also offer similar performance.
What's yours best?